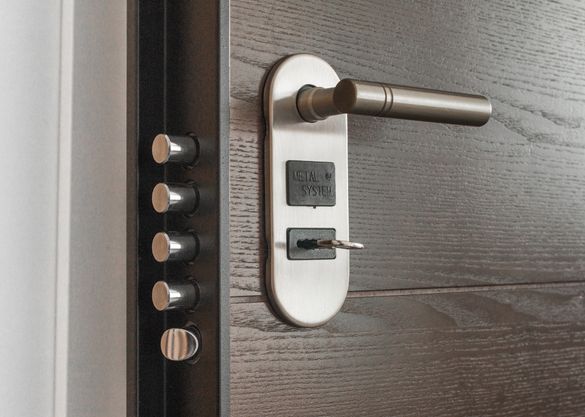 As a professional security installer, Eclipse (IP) Ltd. has the experience and knowhow to source and install robust access control systems, along with other comprehensive security systems that can help keep your home or business property safe and secure.
Whether you want to install a simple intercom system for your residential flat building or you are looking to implement a full access control system across a large business site, Eclipse (IP) Ltd. can handle the job. We only use reliable, tested products from security manufacturers and brands that we trust. Our staff are highly experienced and will provide a full walk-through on any equipment we install so you are comfortable and confident in managing it yourself.
If you are looking for an access control installer that you can trust, give Eclipse a call today on 03455 192130 or read through the rest of this article to find out more about our security services and how access control works.
How do access control systems work?
Access control systems are a modern replacement for traditional lock and keys. However, they offer much more than the standard door lock system.
Access control systems use advanced electronics and sensors so that doors are automatically locked upon closure, and can only be opened by authorised individuals who have access. Due to advancements in technology, access can be granted through many different methods, including:
Touch ID

Biometric identification

Key fobs

Key pads and codes

Smart devices (watches, smartphones etc)

Audio or visual controls (where the person in control of the system will grant access once they confirm you are welcome on the site)
Overall, at its roots an access control system will deny access to any unauthorised person and grant access rights to approved personnel based on their security level. This then creates a more secure system where, ideally, only authorised individuals are on site at any given time.
The idea is to give the site owner complete control over who can enter their site so that they can stay on top of security. The same principle is true weather the access control system is for a residential flat of one, or a huge business site of 1000+. The system simply has to be tailored and amended to suit the needs of the site owner.
The benefits of door access control systems
Access control systems can offer much more than just an electric alternative to traditional locks and keys. Modern access control systems can help you level-up your security by adding multiple layers to your site.
Easily grant access to certain areas to all employees, the main entrance for example, whilst at the same time restricting access to higher-level regions on the same site.
In addition, access control systems can come with an easily accessible record of events of all comings and goings on-site. This helps site owners have a clear understanding of their employees' timekeeping and also provides clear evidence that can be used in the event of any theft or criminal behaviour that is reported at a later date.
Overall, the main benefits of installing an electronic access control system are:
Restrict access to unauthorised individuals

Fully scalable if your site expands

Provides quick, convenient access for authorised individuals

Create multiple levels of security within any given site

Easy to manage and update if situations change

Access to records of all movements on site

Can schedule specific access times and dates

Easily integrate with other security products such as CCTV video surveillance


Why choose a professional access control installer?
When it comes to security systems, many can be tempted to source and install one all by themselves. Whilst this can be a tempting way to save some money, it is likely that the system won't up to the high standard that you were hoping for unless you are an experienced engineer.
We highly recommend choosing a professional security installer to source and install your security system. Not only does this give you guarantees that if anything should go wrong it can be quickly be fixed, but it also provides peace of mind that the system itself will be reliable and up to scratch, and the installation will be completed to the highest possible standard.
As an NSI Gold Accredited security installer, Eclipse (IP) Ltd. You can be assured that all our work is carried out to UK industry standards and that we are held accountable should anything go wrong or not be to your satisfaction.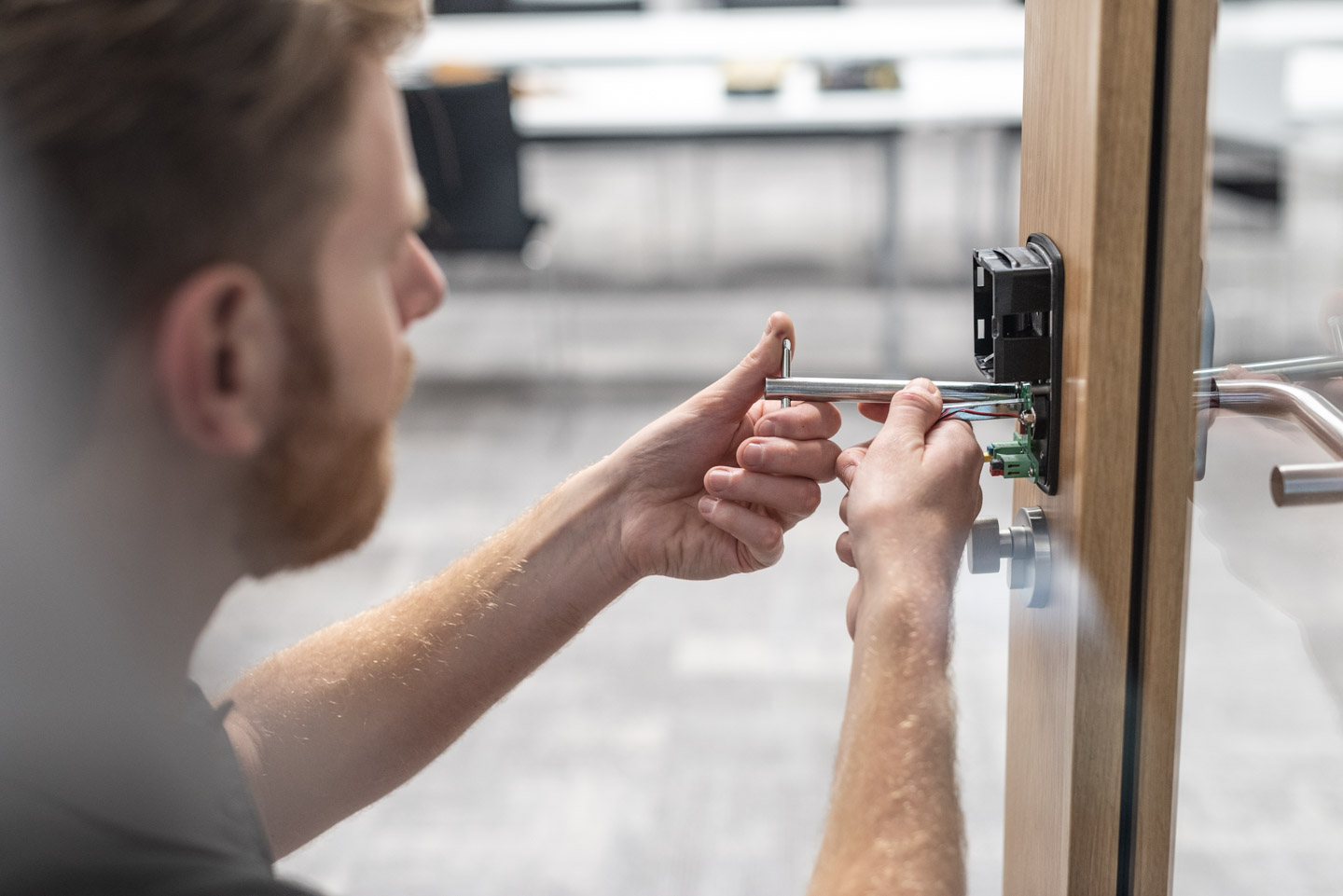 Different types of door access control systems
Door entry systems come in a range of different types, typically using one or a combination of; card readers, keypads or biometrics to grant or deny access to authorized individuals. The goal of the system is always the same; to provide secure, convenient and controlled access to a property, building or area.
The most common types of door access control systems that we can readily install on your property are:
Keypad Access Control Systems: Another simple but effective door entry system that uses a keypad to enter a code to unlock the door.

Biometric Access Control Systems: A more advanced entry system that utilises unique biological characteristics such as fingerprints, facial recognition, or iris scans to grant access to authorised individuals.

Proximity Access Control Systems: Uses a passive device, such as a keyfob or card, that is detected by a reader when it is within close proximity to the reader, allowing you

Intercom Systems: Uses a speaker and microphone to allow communication between the person at the door and the person inside, who can then unlock the door remotely.

Video Intercom Systems: Similar to intercom systems, but with the addition of video. The person inside can see the person at the door on a screen before granting access.
Each type of access control system has its own strengths and weaknesses and can be used depending on the specific needs and requirements of the building or area. Some systems are better suited to large business properties, whereas other systems are ideal for a residential building.
If you would like expert advice on the type of door access control system that is perfect for you and your property, then give our team a call today on 03455 192130.
Our professional security installation services
As professional security installers, the experienced team at Eclipse (IP) Ltd. can source and then install a wide range of security applications for your home or business.
We work with multiple high-tech security providers to bring our customers the very best in security solutions, meaning you simply choose the type and brand of door access control systems that you want (such as Paxton, for example) and we will handle the rest.
Of course, we will always be there to offer our customers our expert advice so that you can choose the type of door entry system that is best suited to your needs and wants. Whether you need an advanced biometric system that tracks all employee comings and goings for your business property or you simply want a basic audio entry system for your home or flat, we have the connections, know-how and expertise to provide the perfect door entry system for you.
After you have selected your door entry system, we will source it and then install it on your property on the date and time that you need. Our installation process is quick, reliable and flexible, meaning it can be catered to your property, schedule and vision.
All our installations are done to the highest industry standard and our customer service guarantee means that the work doesn't stop there. We will continue to maintain and, if need be, repair your door entry system to ensure it is working smoothly and properly throughout its entire lifecycle.
To guarantee a reliable and professional installation of your door access control system, consider the established security team at Eclipse (IP) Ltd.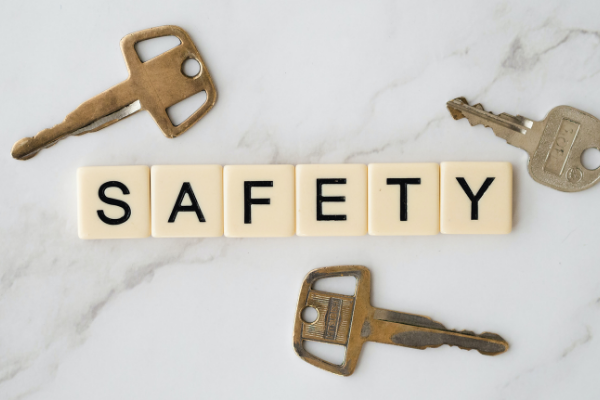 Contact us for professional access control installation
Through our many years of working with, maintaining and installing security systems, the experienced team at Eclipse (IP) Ltd. can all but guarantee a safe, secure and highly functional door entry system that meets all of your security needs.
To discover more about the wide range of door entry systems we can readily source, provide and install, get in touch with the our friendly team today.