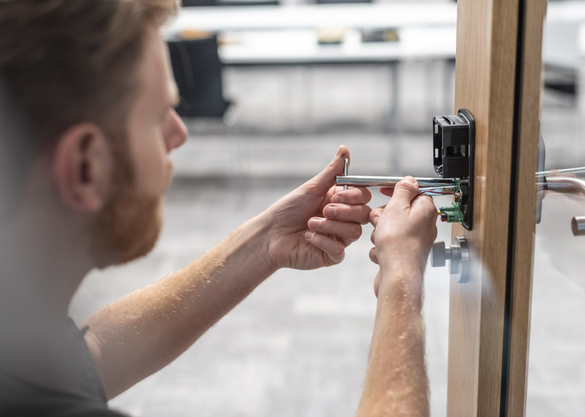 The door is the main entry point to any type of property which, unfortunately, also makes it the number one area to target for criminals looking to break and enter.
As the security of your home or business is of the utmost importance, it's essential to secure your door entry points so that criminals are not only deterred but find it all-but impossible to enter your property undetected.
One of the most reliable ways to do just that is to have a door entry system installed by a skilled and experienced door entry installer. Professional door entry installers possess the knowledge, expertise and equipment necessary to ensure that your door entry system is installed correctly and functions smoothly, therefore protecting your assets and giving you peace of mind that your property is properly secured.
In this article, we will explore the benefits of hiring a professional door entry installer, the different types of door entry systems available and the importance of regular maintenance. We will also look at what to consider when choosing an installer so that you can find the best door entry installer for your needs.
Types of door entry systems

When it comes to door entry systems, there are a variety of options available to suit the specific needs of you and your property.
Whether you need a highly secure door entry system that keeps a record of all comings and goings on your business property or you are after a smaller-scale keyless entry system for your home or residential building, Eclipse (IP) Ltd. Feel confident that we can identify, source and install the perfect door entry system for you.
Below we've outlined some of the most common types of door entry systems, highlighting their features, benefits and drawbacks.
Keyless entry systems
Keyless entry systems are one of the most basic types of door entry systems. They allow access to the property via a code or a key fob and are often found in residential buildings due to their convenience and ease of use.
Some of the benefits of this keyless door entry systems include:
However, keyless entry systems also have some drawbacks, including:
Power failures could interfere with a keyless system that uses an electronic fob

Door codes can be a security risk
Keypad entry systems
Keypad entry systems are similar to keyless entry systems, but they use a numerical keypad instead of a door code or key fob.
These systems offer a higher level of security than keyless entry systems, making them a popular choice for commercial properties. They also offer high levels of convenience, are easy to use and can be personalized to individual users. By using unique codes property owners can collect records of individual comings and goings on their site.
In addition, keypad systems can be Intergrated with access control systems to give a greater level of security overview and control.
However, just like keyless entry systems, keypad entry systems also have a few drawbacks. Codes can be forgotten by employees and workers causing strain on admin. The system can also be affected in the case of a power failure.
Card reader systems
use a card or fob with a magnetic strip or RFID chip to grant access to the property. These systems are commonly used in commercial and industrial settings.
Card reader systems offer a high level of security and can be integrated with other security systems, such as access control, CCTV or audio and visual entry systems. Property owners can also keep records of individual key cards and fobs, giving them a better overview of comings and goings on their site.
Furthermore, if a card or fob is lost or stolen it can quickly be deactivated and a new card can easily be issued to the individual, without much hassle or expense. Card reader systems also give the option of multiple access levels, meaning certain areas can be restricted to some employees whilst being open to others.
The only drawback to card reader systems is that cards could be passed between individuals and the system would not be able to tell the difference. This could be a security threat and is why we recommend installing CCTV in tandem with your card reader door entry system.

Video or audio entry systems
Using video or audio is one of the surest ways to protect your property and give yourself peace of mind that the right people are entering your building.
As video and audio entry systems require someone on the other end to check and then grant access, they are not ideal for large sites with 100s employees and a high volume of comings and goings.
However, they are perfect for residential home owners, individual office buildings and residential buildings such as apartment blocks.
These systems can range in how advanced they are, from basic intercom systems to advance video systems where the property owner can clearly see and hear the person requesting access in real time.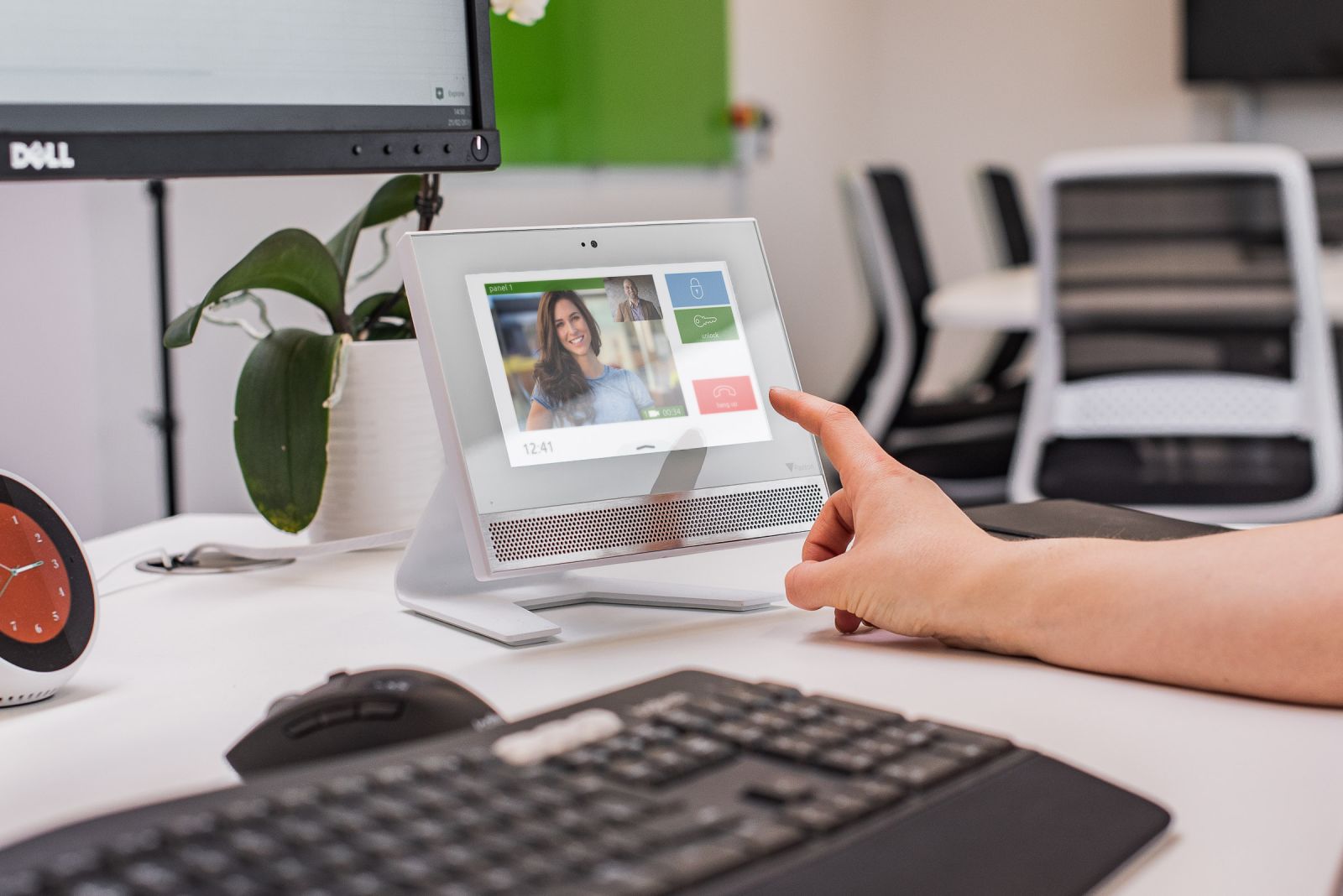 Biometric systems
Biometric systems are some of the most advanced door entry systems available on the market. These systems use fingerprints, facial recognition or iris scan to grant access to the property.
You'll often find these types of door entry systems being used in highly protected and sensitive areas such as laboratories, government buildings, and research centers due to the high levels of security that they offer.
Ultimately, the type of door entry system that is right for your property will depend on your specific needs and budget. As professional security installers, we will be happy to work with you to assess your security needs and recommend the best solution for your property.
You can conveniently book a site visit to get a better understanding of your security needs and find out which door entry system is best suited to your property.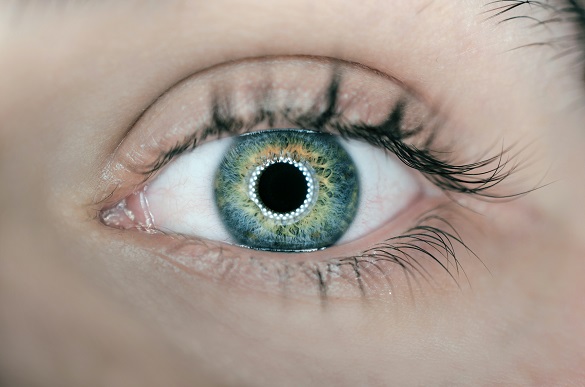 Why choose a professional door entry installer?

When it comes to securing your property, choosing an experienced and reliable door entry installer to install your new security system is a must.
Here at Eclipse (IP) Ltd., we possess an NSI Gold Accreditation which is the most widely recognised and highly trusted hallmark for buyers of security and fire safety services across the UK.
In addition, our security installation team has over ten years of experience and can handle all types of installations, from basic intruder alarm systems to advanced door entry and access control systems.
If you are looking to install a new door entry system on your property, choosing a reliable security company that has the necessary expertise to properly install and maintain your door entry system is critical. Some of the benefits of choosing a professional door entry installer to source and install your system for you, include:
Property assessment of your specific security needs

Trusted recommendations (based on many years of experience) on the best door entry system for your property.

Professional installers have the right equipment, tools and technical know-how to ensure that your door entry system is installed correctly
Peace of mind that your new door entry system is working optimally to keep your property secure.

Ongoing maintenance included in the initial installation price, ensuring that your new system continues to function smoothly and any issues are dealt with quickly and efficiently

Warranties and protection against any technical issues that could save you a lot of money and hassle in the long run.
Ultimately, investing in a professional door entry installer is an investment in the security of your property.
Hiring a professional security installation team, such as the one at Eclipse (IP) Ltd., ensures that your door entry system is installed correctly and maintained properly, which means you'll have peace of mind knowing that your property is safe and secure and will remain so for many years.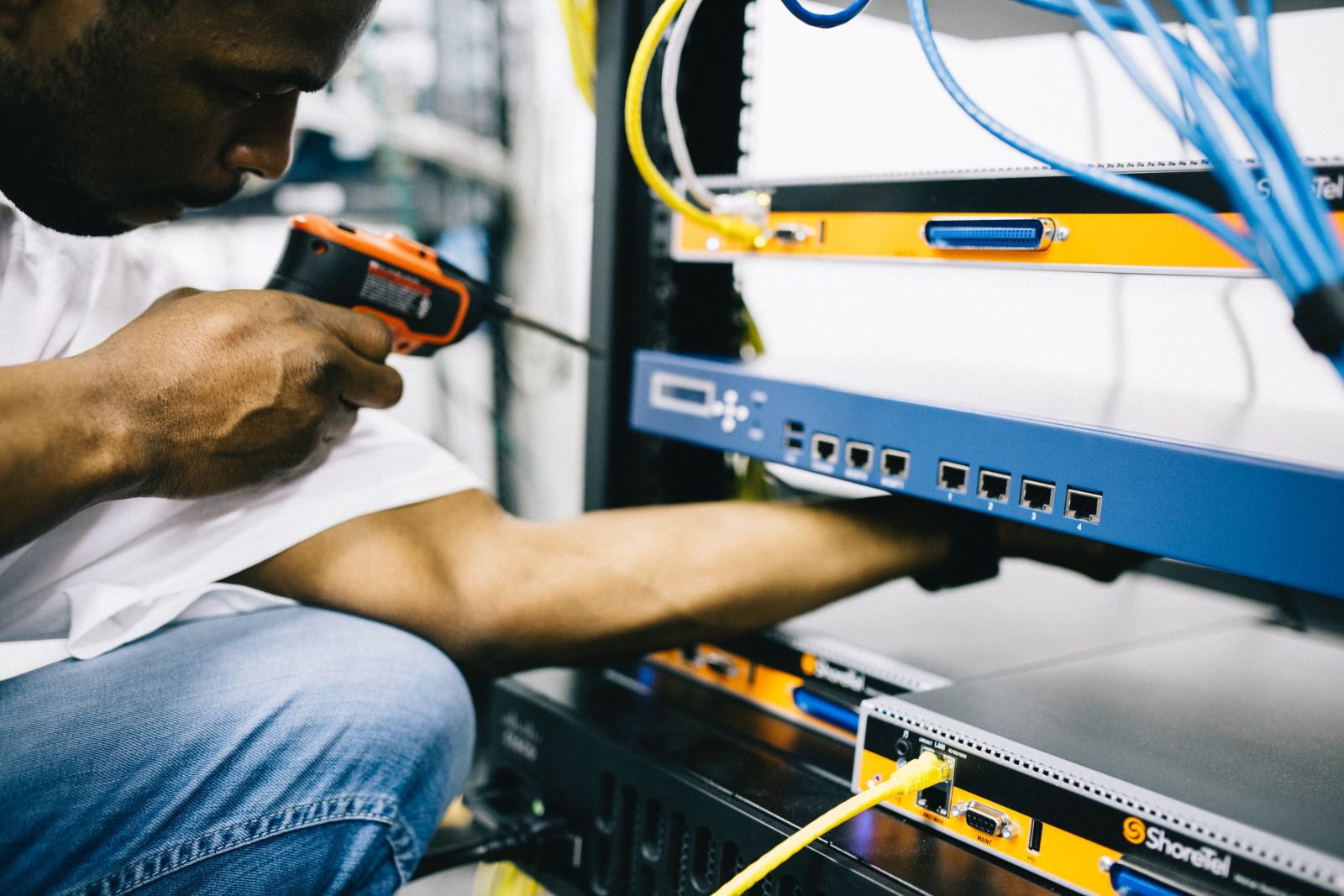 The importance of maintenance and repairs

As mentioned above, having access to regular maintenance and repair is essential to keep your newly installed door entry system in good working order.
Unfortunately, even the best security systems can break down temporarily or malfunction. In those rare instances, having a trusted security installer ready and waiting to come out to you to fix the issue at hand is key to getting your system back up and running. Otherwise, you risk long waits, unreliable service and possibly, a high price tag.
If you choose Eclipse (IP) Ltd for your initial installation, ongoing maintenance is included in the initial installation price, which ensures your system will continue to run smoothly throughout its lifecycle.
Regular maintenance promises also make sure that any issues that do arise are addressed immediately, which means minimal downtime if the system fails at any point.
Moreover, we provide valuable warranties and protection against any technical issues, which can save you a lot of time, money and hassle in the long run.
When choosing a security installation from Eclipse (IP) Ltd., you are choosing so much more than just that one installation. You are choosing a lifetime guarantee, unrestricted access to maintenance and repairs along with a security partner who will be happy to offer support, advice and expertise on any type of future security decisions.
Contact us today for professional door entry installation

For a reliable and professional installation of your new door entry system, contact the security experts at Eclipse (IP) Ltd.
We partner with many trusted and well-established security brands and are certified as an approved Paxton installer, meaning we can readily provide you with the very best security products on the market today.
Call our team today on 03455 192130 for no-obligation security advice and take the first steps to secure your property and heighten your site's safety.