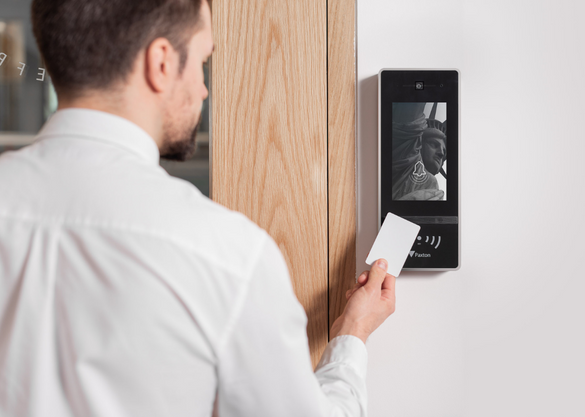 As a professional, well-established security installer, Eclipse IP have worked extensively with a number of leading security manufacturers, installing all types of high-quality security solutions, from door entry systems to advanced CCTV networks.
However, in all our time installing security solutions, we have yet to find other security products as effective, reliable and versatile as the range offered by Paxton.
Paxton are a leading British security manufacturer offering high-end security products that are installed in countries across the world. They readily provide security solutions to a wide range of industries, including retail, healthcare and industrial, to name but a few, with their products used across the globe.
In this article, we are focusing specifically on Paxton's advanced Net2 Access Control Software, analyzing the functions of Paxton Net2 and outlining the 12 main benefits of the system.

What is Paxton Net2 Access Control?
Paxton's Net2 Entry system is an advanced access control system that allows users to securely control, limit and manage access within their premises.
The Net2 Software means business owners can conveniently manage access across the whole site or company. The software allows multi-layered access, is easily scalable and works perfectly for large sites with hundreds or even thousands of staff.
The software can be administered using one or more PCs. Access can be securely monitored and controlled from a central location, giving greater levels of security and control. Paxton have created Net2 to be a complete solution and encompasses all aspects of access control, including wireless and door entry.
To deepen your understanding of Paxton Net2 Entry, please view the helpful introductory video below.

The 12 Benefits of Paxton Net2 Access Control
Please browse through the 12 main benefits of installing Paxton's advanced Net2 Access Control software listed below,

Secure your site & restrict access
As with any access control system, the primary benefit should be the security that it brings to your site.
The advanced Net2 Software from Paxton is simple to use, quick to set up and delivers excellent levels of security. Upon installing Paxton Net2 Software, users can:
Quickly and easily disable stolen fobs, PINs or cards if need be. You can also easily activate a new fob or pin for any new employees starting. The process is extremely fast to action.

Create restrictions and control access levels to particular areas of your site. As an example, main door entry could be granted to every employee but access to the security control room could be limited to security personnel only.

Monitor staff movements through unique employee pins or fobs. This is a great tool to use in the case of employee theft or unauthorized breaks. All the information is stored in the system so it can be back-checked if an issue does arise where evidence is needed.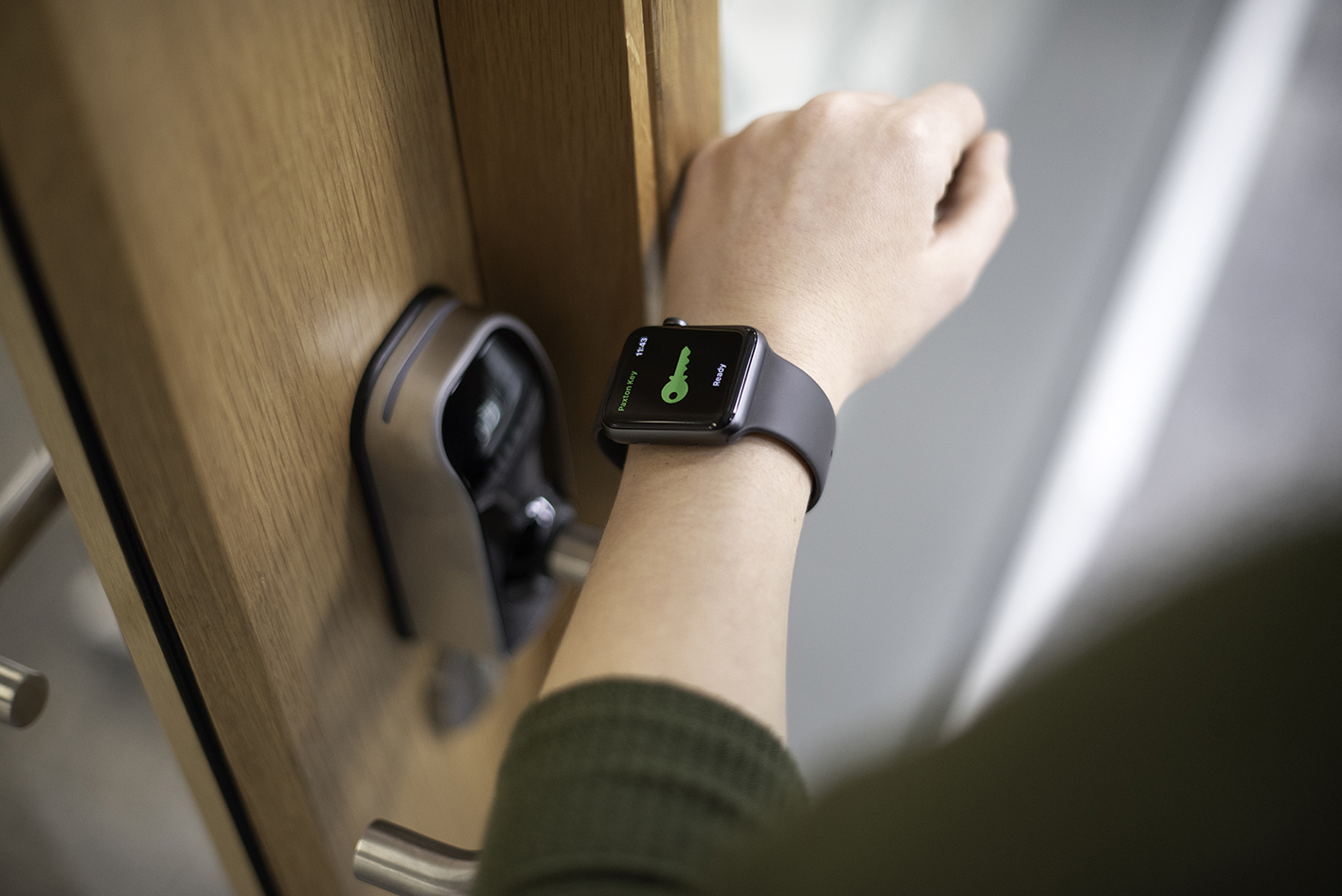 Streamline your site's entry with Paxton Net2 fobs & PINs
Traditional locks and keys can cause huge issues for businesses. Not only are they more costly to replace but business owners need to decide between assigning individual keys to every member of staff, or having one or two members responsible for the full site security.
With Paxton Net2, the door entry control system can instead include:
With these access options, your site is made more secure and multiple layers of access can be applied throughout the site.
In addition, if a keycard or keyfob is lost, it can quickly be disabled to ensure no unauthorised person uses it maliciously. No need to change locks or hunt down lost keys, simply update the system and within minutes the lost keycard will have its access restricted and a new keycard can be granted to whoever needs it.

Secure monitoring to increase productivity
Paxton's advanced access control does more than just manage security. It can also help managers and business owners gain insights into how their staff are working.
More specifically, Paxton Net2 Software will show when employees arrive at work, when they leave and when breaks are taken. Over time, management will be able to assess working patterns and behaviours, allowing them to quickly identify employees who are regularly late or take liberties with their breaks.
Through analysis and proper use, business owners can use Paxton Net2 Entry to improve productivity, tackle employee lateness and increase output in the workplace.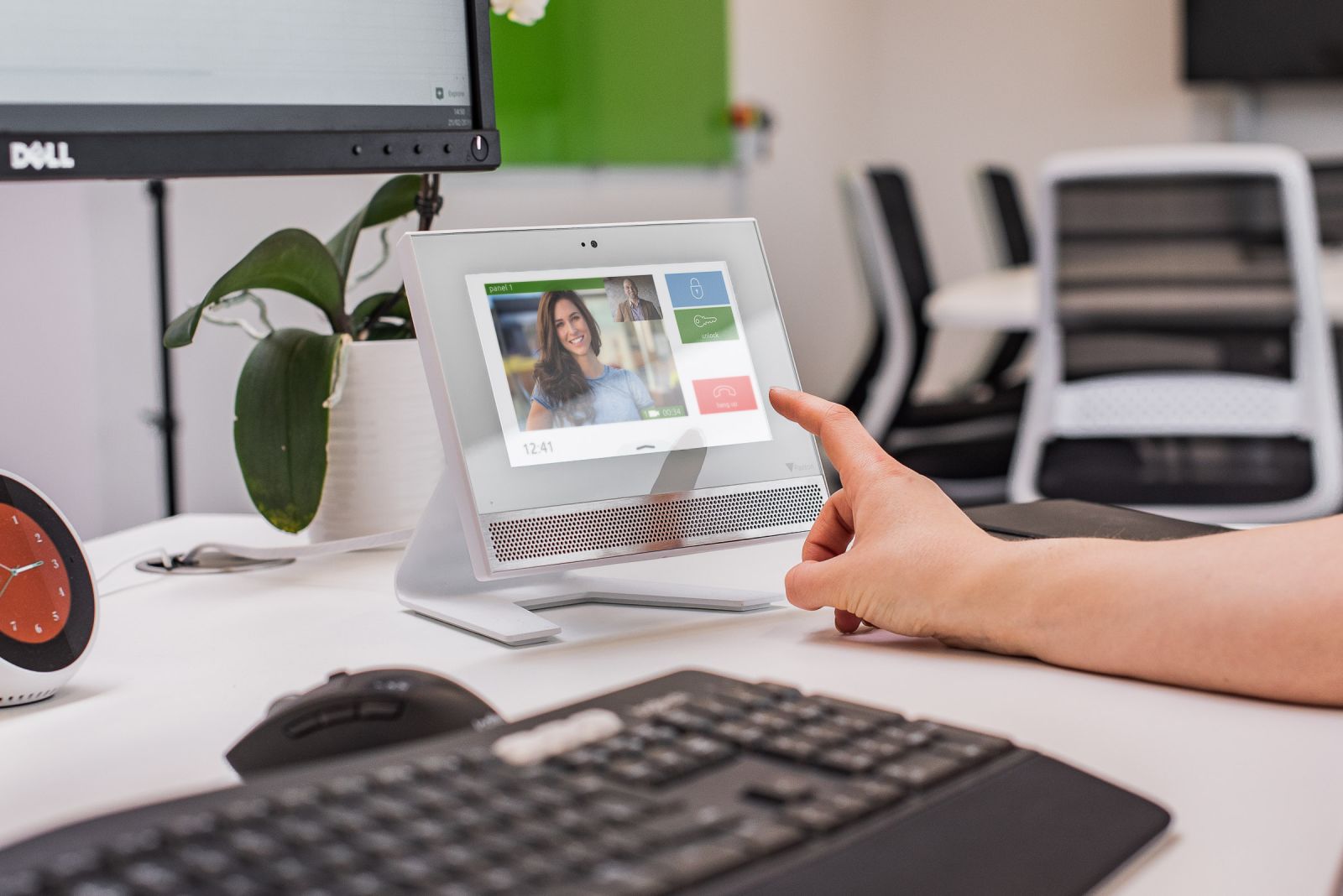 4. Easy-to-use and simple to set up
One of the main benefits that our customers absolutely love when it comes to Paxton Net2 Software is how easy it is to manage.
Whether it's on a small or large scale, Paxton has designed its access control software to be as user-friendly as possible. It can be installed on almost any desktop or laptop and, once installed, it can then be accessed via a tablet or smartphone.
Upon installation, the full security system can be conveniently managed from one central location, be it the desk of the business owner or a dedicated security office. The software is intuitive, simple to understand and highly effective in controlling access and increasing site security.

Modern hands-free access available
In line with Paxton's forward-thinking approach, the Net2 Entry system has the option of proximity readers which means employees can gain access to the site without having to remove the keycard or fob from their pocket or bag.
The technologically advanced proximity reader will pick up on the presence of a Paxton Net2 fob and grant access to users upon arrival. This makes for a more streamlined entry and exit system, plus makes life easier for your employees!
Whether it's for a hospital, a school or an office, the combination of Net2 Entry with advanced proximity readers will create a secure, fast-moving entry system for all approved personnel on site.

Unrivaled technical support
When choosing Eclipse IP., you will be met with high levels of customer service and a guarantee of continued technical support.
Paxton also provide excellent levels of support which allow us, as your security installer, to better deal with any issues that may arise with your Paxton security system.
When it comes to product integration, unique customer requests or unusual problems or issues, Paxton Net2 support is second to none. This high level of technical support from Paxton gives us confidence that any issues that do arise can be fixed in a professional and timely manner.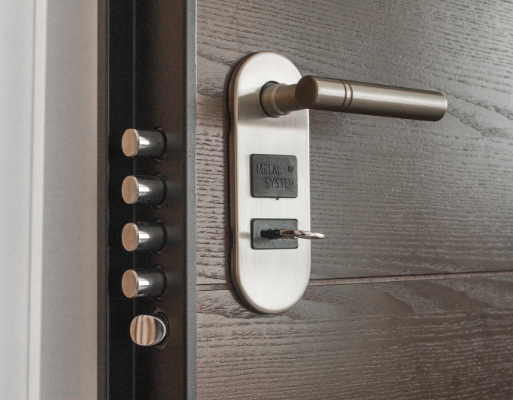 Scalability
One of the most attractive features of the Paxton Net2 Access Control system is its ability to scale up, depending on your site's needs.
The software can control up to 1000 doors and can accommodate an impressive 50,000 users, giving business owners peace of mind that they can continue using Paxton Net2 even if they move site or increase scale in terms of site size and personnel.
The software will continue to monitor and collect data across the whole site, no matter how large. The centralised solution to access control makes it perfect for large industrial sites, hospitals, large offices or education campuses, to name but a few.

Quick alerts to security breaches
As with any security system, timely alerts for any type of security breach are essential.
Paxton Access Control systems have the ability to remotely alert users to confirmed or potential security breaches within your site. Even if the person in charge of monitoring is off-site, with multi-device access an alert will still be sent out to the relevant mobile phone or other smart device to ensure the breach does not go unnoticed.
Security breaches could include:
An unauthorised person trying to open or break in through a secured entry point

An unauthorised individual trying to access an area where they don't have access

A restricted area being breached

Entry points being opened out with normal working hours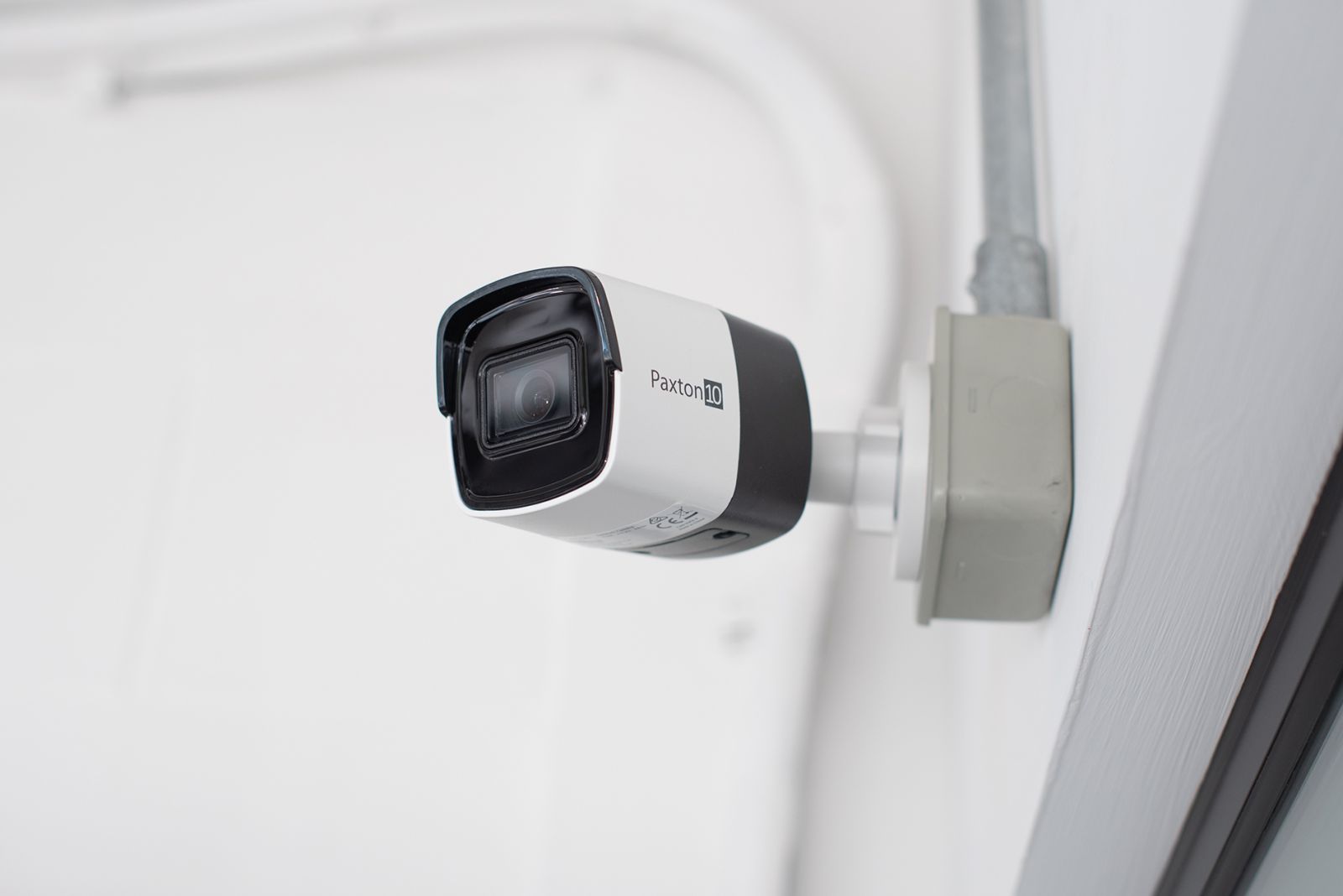 CCTV System integration
As previously mentioned, Paxton Access Control systems offer excellent integration options for other security solutions.
By combining Paxton Net2 Access Control with a robust CCTV system, site owners can gain a full, unobstructed overview of their site. When used in conjunction with Access Control, CCTV implementation will all but eliminate the chance of break-ins, and give even greater scrutiny over who is coming and going.
Eclipse IP. are experts in the installation of CCTV systems. If you would like to have CCTV installed as part of your new Paxton Net2 Access Control system, simply let us know and we will be happy to provide you with a range of options.

Security lockdown option
One of the advanced features of Net2 Access Control is the ability to rapidly lockdown your full site.
This can be a huge benefit in extreme situations where security has been breached or there is a suspected threat within the site. Within minutes the whole site can be locked down and the relevant authorities contacted to ensure the situation is dealt with properly and efficiently.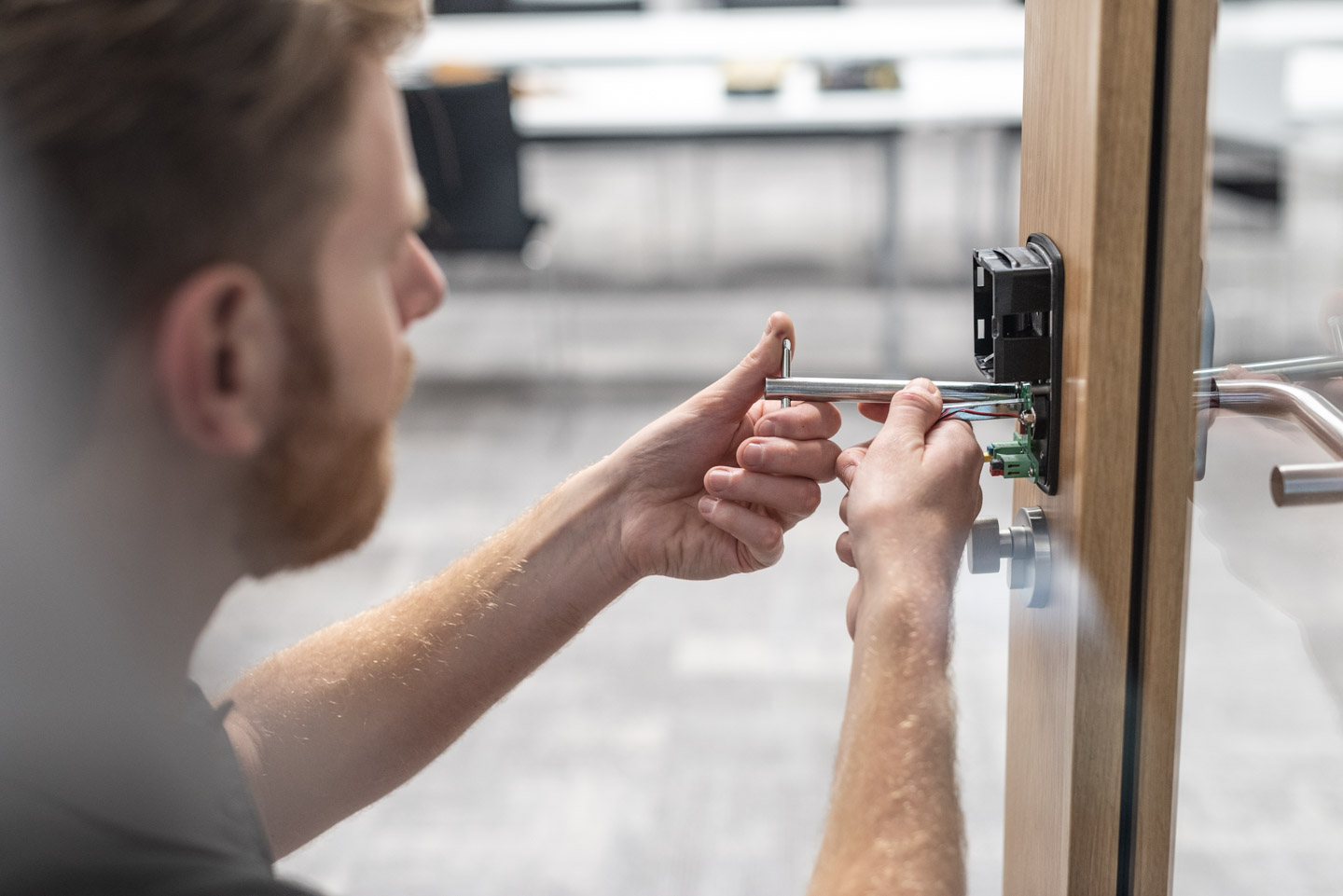 Eliminate employee theft
Unfortunately, employee theft can be a very real threat for many businesses. From retail to office workers, we've encountered many instances of unhappy business owners who are losing profits due to internal theft.
With the ability to monitor employee movements, Paxton Net2 access control will give business owners a clear idea of who is accessing doors and areas at particular times. This means if an incident of theft is reported, data can easily be accessed to review who was in the specified area at the time of the incident.
Access control will also prevent unauthorised employees gaining access to areas of the business where particular materials are stored, which will further reduce the risk of employee theft.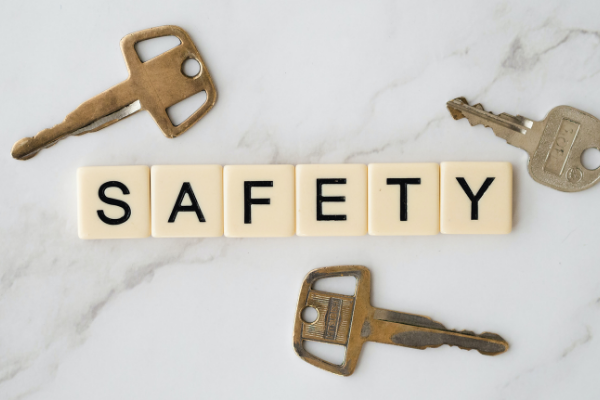 Presenting a secure company image
Having a secure Access Control system will not only look good in the eyes of your employees but will give off the image of a company that takes its security seriously.
Any visitors frequenting your site will be impressed by the high levels of security in place and any potential partners, clients and employees visiting your premises will have a great first impression of a business that takes itself and its security seriously.

Get in touch for Paxton security solutions
If you're interested in having Paxton's Net2 Access Control system installed on your site, then please don't hesitate to reach out.
As a Paxton approved installer, we can source, install, set-up and maintain your new Net2 Entry System.
Contact us today via our online enquiry form and we'll get right back to discuss your security needs in more detail.