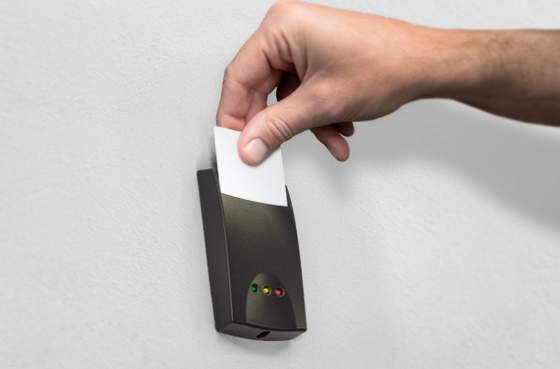 Save Energy Usage with Paxton Products
With the rising cost of living crisis and ever-increasing energy bills, it's more important than ever to take measures to limit your energy wastage and cut costs on energy use wherever you can.
This is true not just for residential homeowners, but also for businesses and organisations. With an economic crisis looming in the UK, it's essential that businesses manage their expenditure effectively.
One way to do this? Ensure the security systems you have in place are using energy efficiently and that your energy wastage is kept to an absolute minimum.
What Paxton systems can cut energy usage?
Access Control systems from Paxton are popular security systems for controlling comings and goings on your site, be it a residential building, a large business premises or a public sector site.
While access control systems are a great security option for managing your site, they often use large amounts of energy which can result in energy wastage.
However, when used in the right way, a Paxton Access Control system can actually help limit the cost, meaning less energy wastage and more efficient security systems. Access control systems will also help you to run your buildings more efficiently whilst maintaining a high level of security throughout the entire site.
Energy-efficient solutions with Paxton Access Control
Access control systems from Paxton come with several energy-efficient solutions that help limit energy wastage and contribute to greater overall energy efficiency.
We've detailed four of the most effective energy-efficient solutions that are present in Paxton access control.
Auto switch-off
The auto switch-off features switches of utilities whenever they are not needed, helping to save energy and minimise energy wastage.
This feature works by using automated system events which trigger actions without the need for manual input. Therefore, you can conveniently set the system to register when the last person leaves the site so that lights, heating, air con and anything else that runs throughout the night is switched off when it is not needed.
Not only does this add an extra layer of convenience, the auto switch-off feature will make a huge difference to a building's energy efficiency and help slash energy bills without you having to lift a finger.
Limit the use of high-energy appliances
With Paxton's door entry systems and smart proximity readers, users can better limit their energy usage on high-energy appliances.
This feature works through the use of specially designed card readers, which control the electrical connections of high-energy equipment. With individual access cards, users can have certain appliances connected to their cards. Instead of having to switch off every appliance at the end of the day, employees can simply insert their access card which will then act as a power switch for all pre-approved appliances.
When an authorised access card is inserted into the reader, the appliance switches on, and when the user leaves and takes their card, it switches off.
This means there's no need to worry about forgetting that appliances are on or to spend time at the end of each working day switching off every appliance. Simply take your card at the end of the working day and you can rest assured that high-energy appliances are all switched off.
Battery operated door handles
With battery-operated door handles you can effectively limit the use of mains power across your whole site.
Many large sites use secure electric doors that work off the mains' power, however, Paxton access control systems offer battery operated door handles that will keep your site secure and help you save on power and energy use at the same time.
Once the door handles are installed you can conveniently add the access control system that suits you best, including keycard, tokens or touch ID. From there on out the door handles will only use battery power to operate. What's more, the efficiently designed door handles operate in low power mode when not in use, which saves energy across the building and further saves on costs.
As no wires are needed for these energy-efficient door handles, they can be installed quickly, with minimal disruption.
Site owners can also choose to install them across the full site or only on selected doors, giving them a greater level of choice when it comes to installing a secure access control system.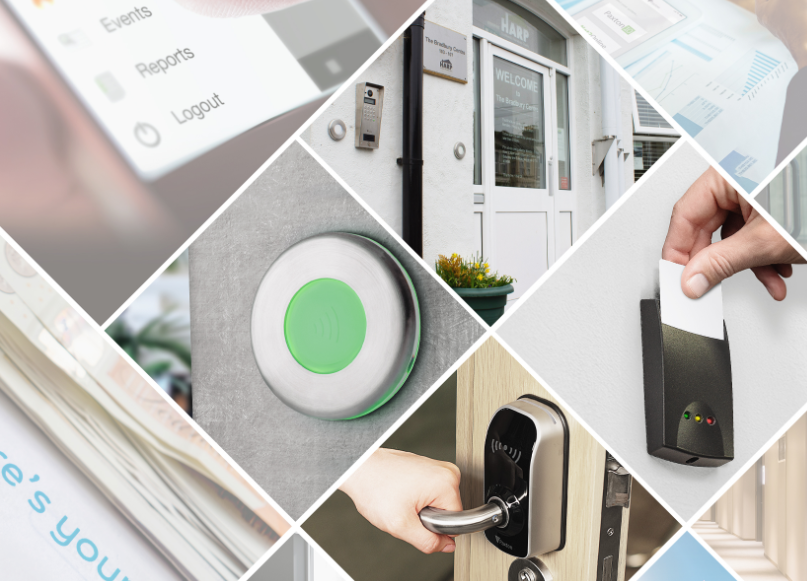 Remote management
With Paxton's secure and handy app, site owners can manage their premises from afar, meaning if anything is left switched on or a security problem arises, there's no need to travel into the office to deal with the issue
Paxton's remote security options allow users to conveniently switch off appliances from afar. You'll also be alerted to any unusual activity, from unauthorised entries to lights being left on. All you need to do is log in to the Paxton app, switch off the appliance remotely and then make any necessary follow-ups with on-site security or staff.
The Paxton access control app, which is available for both iOS and Android, allows users to:
Update your system remotely

Switch off appliances remotely

Keep up to date with your site
The benefits of saving energy with Paxton systems
Now you know some of the brilliant energy-saving features that Paxton access control systems offer its users; you will be better informed when making a decision on your next security system.
Overall, the benefits of Paxton's energy-efficient security systems are:
Help for the planet

Positions your business as a thought leader in energy saving initiatives

Remote monitoring to make your life easier

No compromise on security despite better energy saving
Certified Paxton installer
As an official Paxton partner and installer, Eclipse (IP) can provide more details on how to save on energy usage with Paxton security systems.
We can also source, install and configure Paxton access control systems for any type of site, be it residential, business, commercial or public. To find out more about our high-quality installations or to enquire further about Paxton access control, please don't hesitate to contact our security team today.