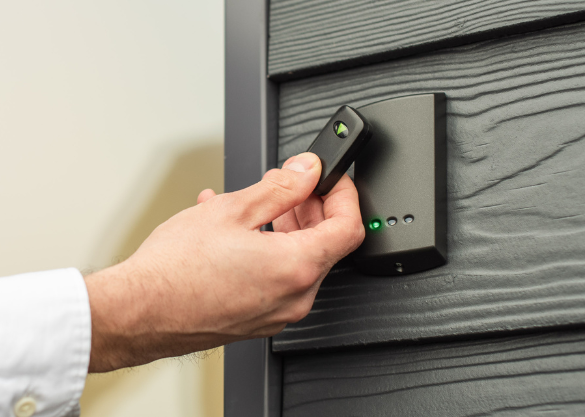 As an NSI Gold Accredited security installer, Eclipse (IP) Ltd is continually improving the way we work and constantly expanding the type of security services that we offer to our clients.
A key driver of this continued improvement has been our partnership with the widely respected security firm, Paxton. Paxton is renowned for its reliable, technologically advanced security products.
Eclipse (IP) Ltd is proud to be listed as a certified Paxton installer, meaning we can install, program and configure world-leading Paxton products in your local area and across Scotland.
One of the most popular Paxton security services we install for our clients is their high-tech door access control systems. But with such a variety of access control solutions available, how can clients know what the best access control system is for them?
To help our clients, Eclipse (IP) Ltd has put together a helpful guide on door access control, answering all your access control questions and exampling why Paxton's network access control solution just might be the best security option available on the market today.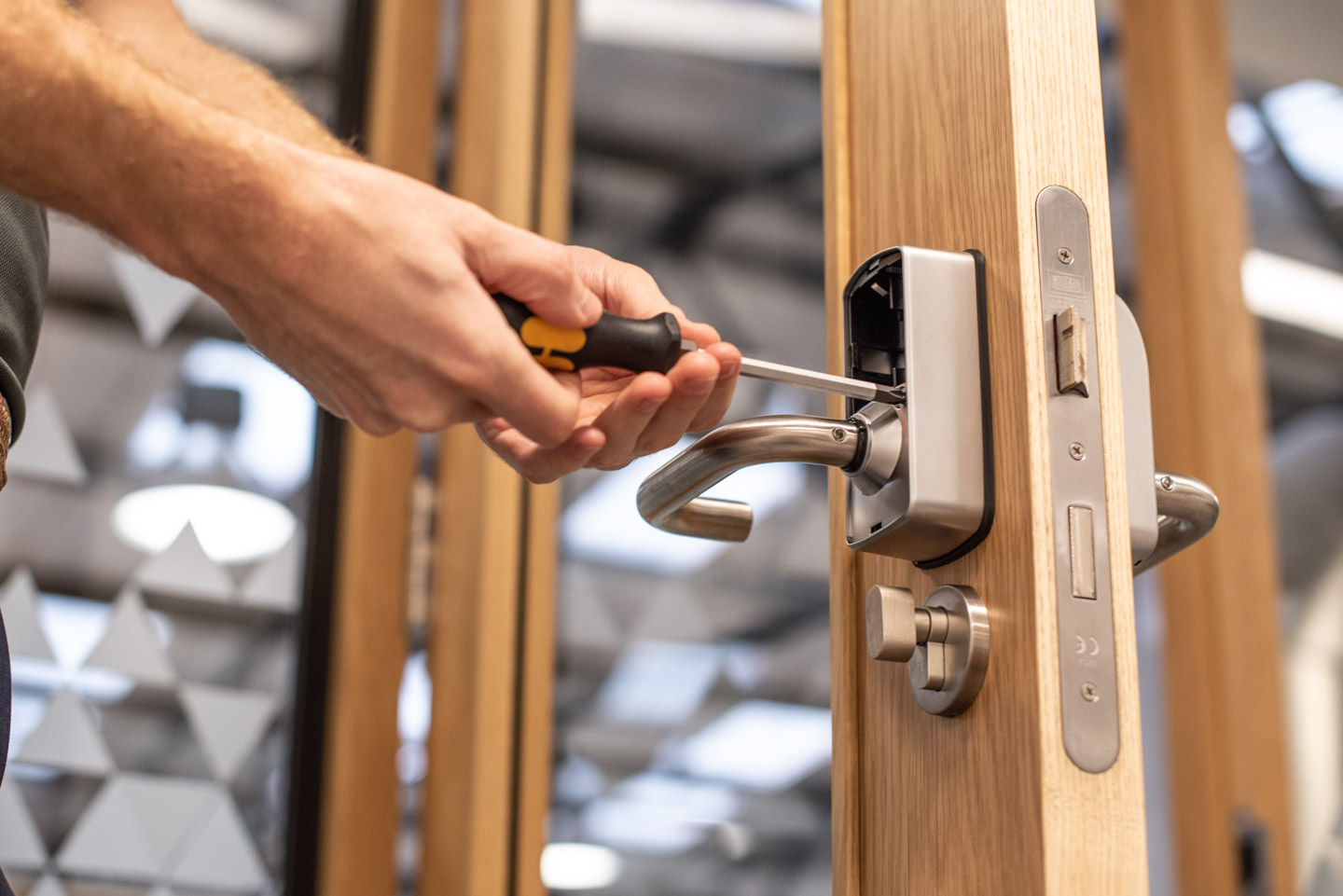 What is Access Control?
Access control is a security solution used to limit and control who has access to a restricted area, such as a private building, an office, a large campus, a school, a government building, or a data center.
Access control systems use different types of identification methods to confirm people are who they say they are, ensuring that only individuals with approved access can enter the controlled area.
Access control systems can authenticate identification through many different ways, including:
Access control systems can also be used to protect online data, primarily by setting up firewalls, security alerts and password controls on confidential or valuable information.
This is often referred to as network access control, which we will look at closer later in this blog.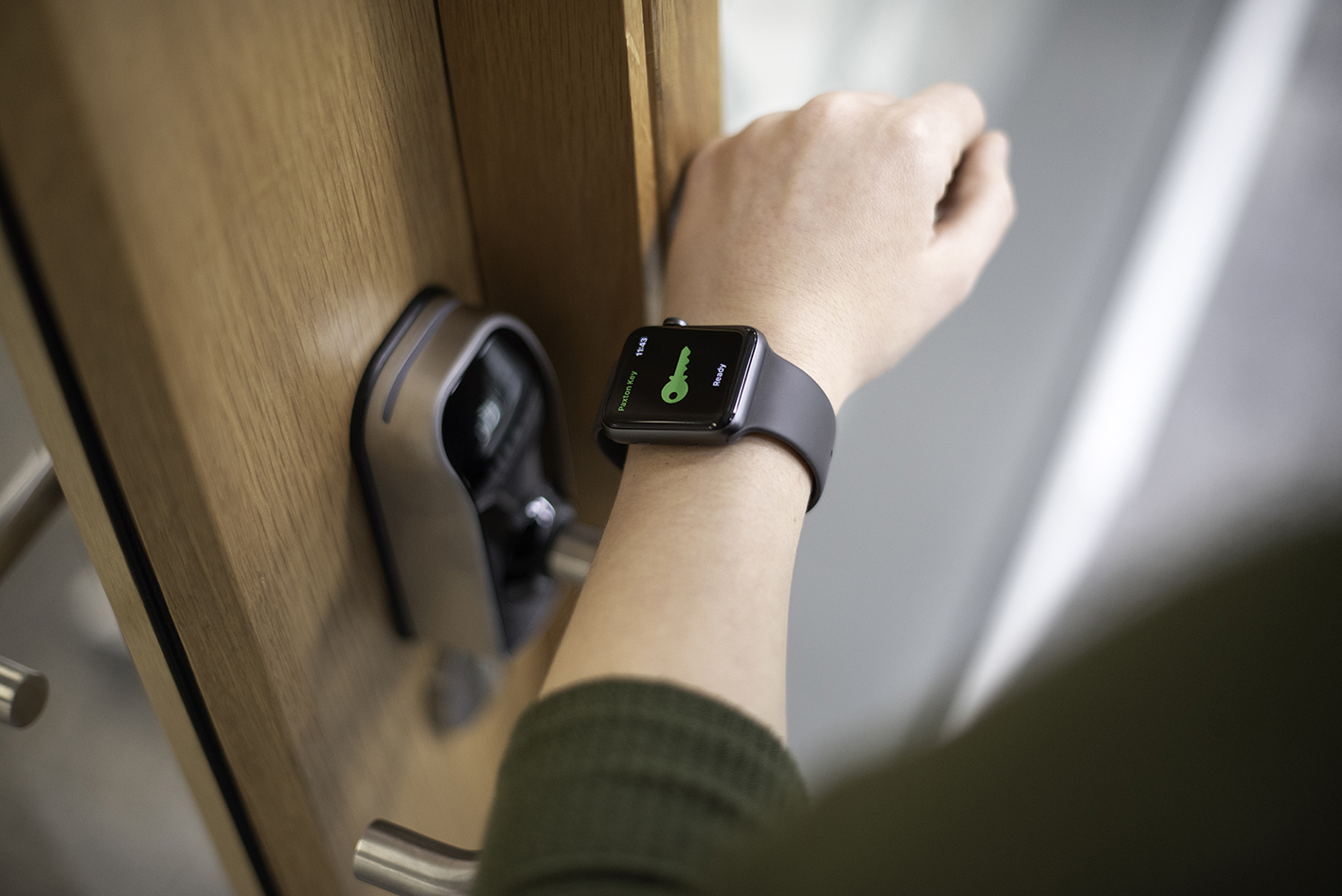 How does Access Control work?
Door access control systems are designed to be flexible, convenient and secure. Many door access control systems allow the owner to make changes after installation in order to grant additional access to any new staff or on-site personnel.
Upon installation, all doors connected to the control system will lock automatically when closed. If you do not possess the correct pin, password or level of authentication, you will not be able to pass through.
A very handy aspect of most door access control systems is the option of setting access levels for different doors and parts of the building. For example, all staff members can use their security token to access the front gate and main door, but only a selected number can access the back office, and an even smaller number can access the security control room.
These levels of access control can be as intricate or as simple as you like, and access can be amended and updated on a continual basis to mirror the changes in your company.
Access may also be restricted by time and day. Perhaps you want the whole site to be secured between 10pm and 6am, or maybe you want the site fully locked down on a Saturday night. Access control systems allow you to conveniently manage this, with the option to change the access schedule as and when you please.
A good access Comtrol system makes life simpler and more secure for both the owner and their employees, whilst also giving control back to the site owner, allowing them to manage their security in a way that best suits their needs.

Types of Access Control: What are the different types of access control?
There can be some confusion when it comes to types of access control. The main confusion is between cyber security network access control and door access control systems.
Network access control often refers to cyber security, where the access control systm installed is designed to protect online assets. The security provided can include building secure firewalls, having remote access controls in place via a third-party web agency and setting up secure online password systems.
Eclipse (IP) Ltd focuses more on installing door access control systems, which are physical security systems designed to control access to any given site or property. They work well on both large and small properties, but choosing the right type of access control system for your property is essential to creating a robust physical security system.
The three main types of physical access control systems are:
Discretionary access control (DAC)

Mandatory access control (MAC)

Role-based access control (RBAC)
Each type of physical access control system works in a slightly different way to give users better control over their site or property. Let's look at each in more detail.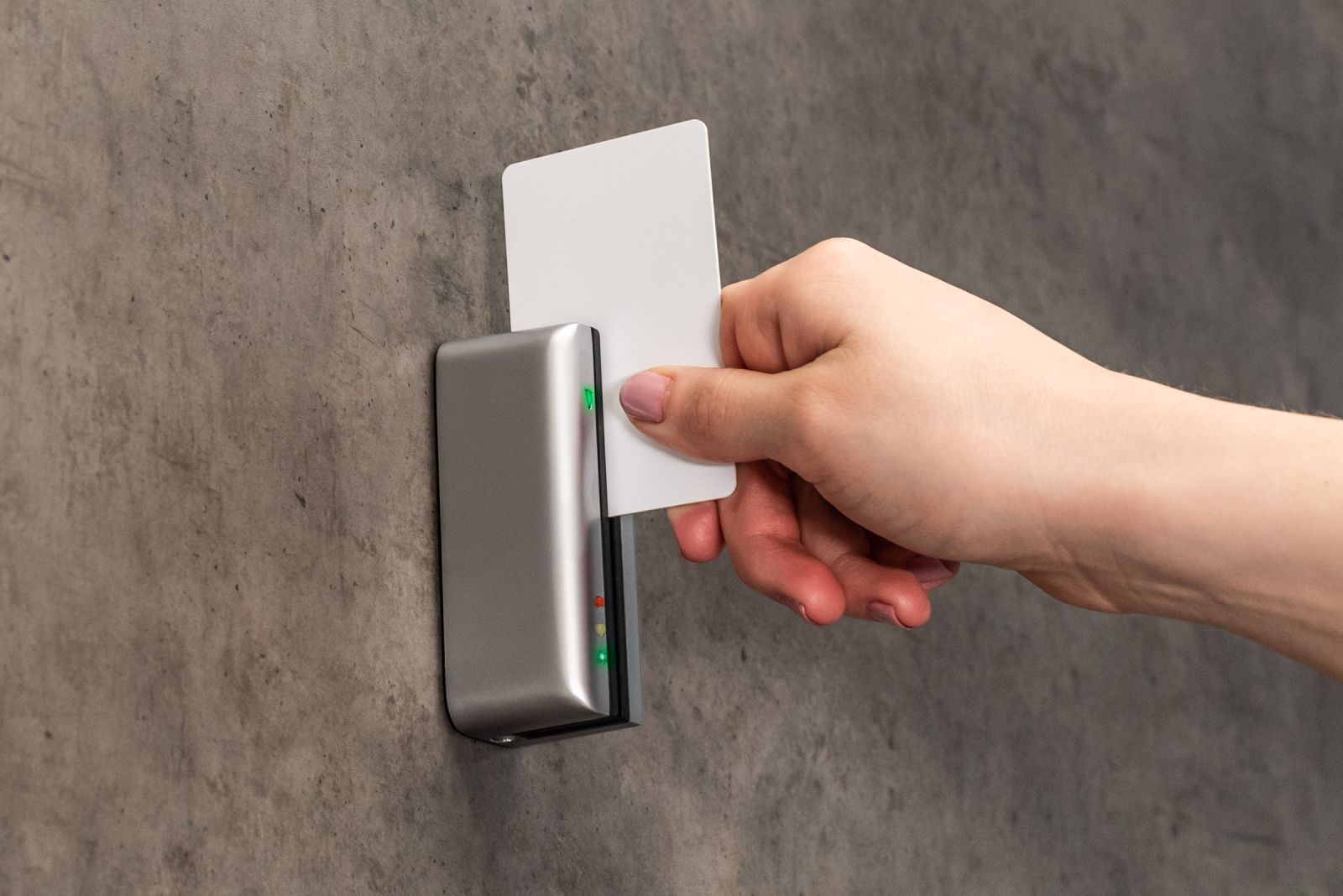 Discretionary Access Control
Discretionary access control is the best choice for smaller properties. The main features of this access control system are:
Standalone security system

Localises security to the door itself

Great for homes, individual shops or small businesses
Works well on systems that consist of only one or two doors

Less restrictive

Gives the end-user complete control over who has access to their site

Set levels of security and grant permission to others

Pass on entry key codes to allow access to select persons
The disadvantage of discretionary access control systems is that they are not best suited for large sites or properties with multiple doors that need to be controlled. If you wish to create multiple layers of security across your site, another type of access control system is recommended.

Mandatory Access Control
Mandatory access control systems offer an increased level of security compared to DAC systems. The main features of a MAC system are:
Well suited for medium-sized sites and businesses

Can create multiple levels of access across the site or property

The owner and system administrator manages who has access to the site which increases the level of security

Better data protection and increased security due to how the system is managed
Despite the advantages of the system administrator having control over who has access, it also means that every time a new employee needs access granted, it needs to be updated manually. This makes MAC systems impractical for sites with large employee turnover.

Role-based Access Control
Arguably the highest level of security system which is perfect for larger sites with high numbers of employees or personnel, role-based access control systems are based on an employee's role within the company. RAC systems are also referred to as attribute-based access control.
The features of RAC systems are:

Based on the end-user's role within the business or property

Puts a system administrator in charge of access,

Security allowances are based on the responsibilities and the role that the individual performs.

No need to individually assign security access to employees as they will be automatically granted a level of access based on their role

Easier to use and manage across large sites with high numbers of employees
Although this type of access control system is ideally designed for larger sites, it can also be useful for smaller businesses or households looking to increase their level of security.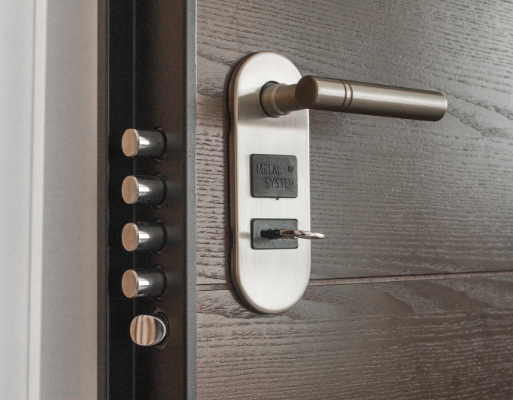 Paxton Access Control Systems
As a market leader in access control systems, Paxton provides a range of systems to cater to a wide variety of clients. The type of system you choose will depend on why you need access control, the area you are looking to secure and the level of security you need.
The access control solutions offered by Paxton and installed by Eclipse (IP) Ltd are:
Net2: Network Access Control

Standalone: Offline Access Control

Web-based Access Control
All systems are highly attractive depending on your needs. However, we believe Paxton's advanced network access control, dubbed Net2 Access Control, is the best selection for most physical sites due to its ease of use, advanced features and scalability.
Let's dive into Paxton's Net2 access control in more detail.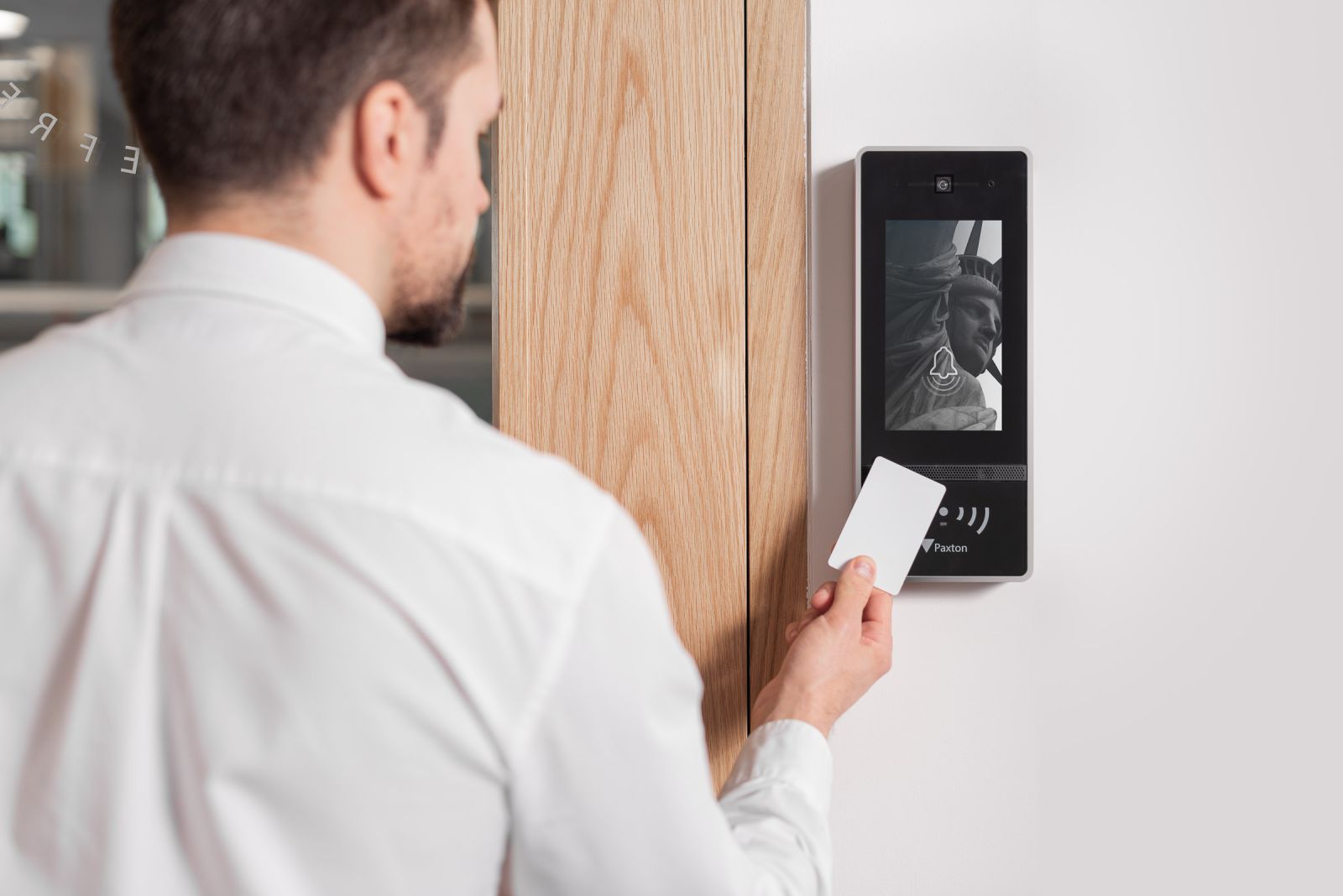 Paxton Net2 Access Control
Paxton's Net2 system is one of the most secure and popular access control systems available on the market.
So, what is Net2 access control?
Paxton has designed this system to make the management of any building very simple.
Net2 is a networked access control system which encompasses wireless and door entry, making it convenient to manage and highly secure. It can be administered using one or more PCs and can be monitored and managed from a central location.
Although dubbed as network access control, Net2 focuses on creating secure door entry systems for larger sites, that make controlling access easier and more manageable than ever before.

Why use Net2 from Paxton?
Paxton has designed Net2 with simplicity in mind. The system is easily scalable to help with both present and future needs.
The system has been developed so that users can add one door at a time using a wired or wireless controller. Users also have the option of adding door entry for versatile security and increased building management.
The software is advanced, intuitive and simple to use. Net2 comes with a range of features that move beyond traditional lock and key. Upgrade the system by adding biometric recognition, fingerprint access, warless door handles or stick with a simple token system. The system has been created with the user in mind, placing security and scalability as the key features.
Due to its versatility, Net2 is perfect for medium-sized sites that have a plan to scale up in the future, or for existing large sites that need a robust access control system put in place.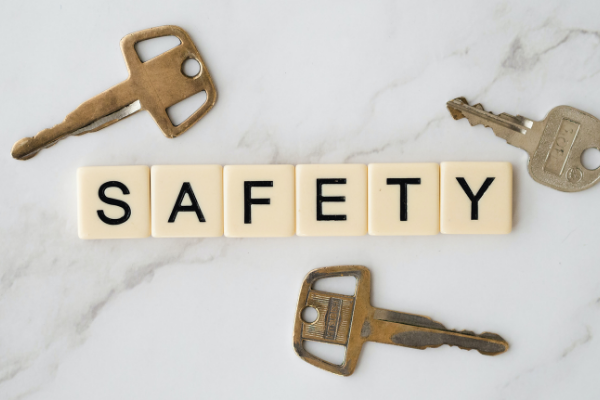 Paxton Access Control Installers Scotland
If you are looking to have a Paxton access control system installed on your site, why not choose a certified Paxton installer such as Eclipse (IP) Ltd?
Our team is highly adept at installing, programming and maintaining quality access control systems on all types of sites, big or small.
We offer a wide variety of door entry access control systems and will always offer our expert advice on the best system for your site or property.
To enquire further about installing access control on your site, get in contact with the Eclipse security team today.