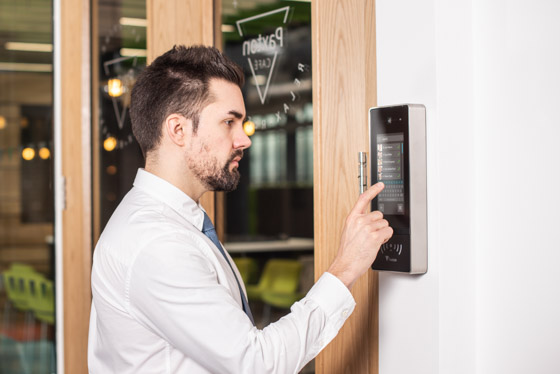 With a wide range of clients in every sector from commercial, residential, educational, leisure, retail and transport, Paxton Access Control has become one of the UK's most trusted security solutions companies.
Paxton products secure around 30,000 buildings every year in the UK, and with over 30 years experience in the industry and unrivalled technical support, their customer base is continuing to expand.
If you're looking for a safe, convenient and manageable security system for your building that utilises the most cutting edge technologies available on the market, Paxton Access Control is an ideal option that ticks every box.
At Eclipse IP, we're thrilled to partner with Paxton as an accredited installer of their products. A dedicated team of trained professionals, we'll make sure your system is expertly installed, supporting you throughout the process.
Read on to find out the reasons why you should choose a Paxton access control system from Eclipse IP.
What does Paxton do?
Using the latest technology, Paxton delivers comprehensive yet simple to use security solutions for your building.
Specialising in access control, Paxton provides various products including fob systems, wireless door handles and video surveillance.
With an impeccable reputation for quality products and services, Paxton counts Manchester United, graze, and Michelin amongst their customers just to name a few.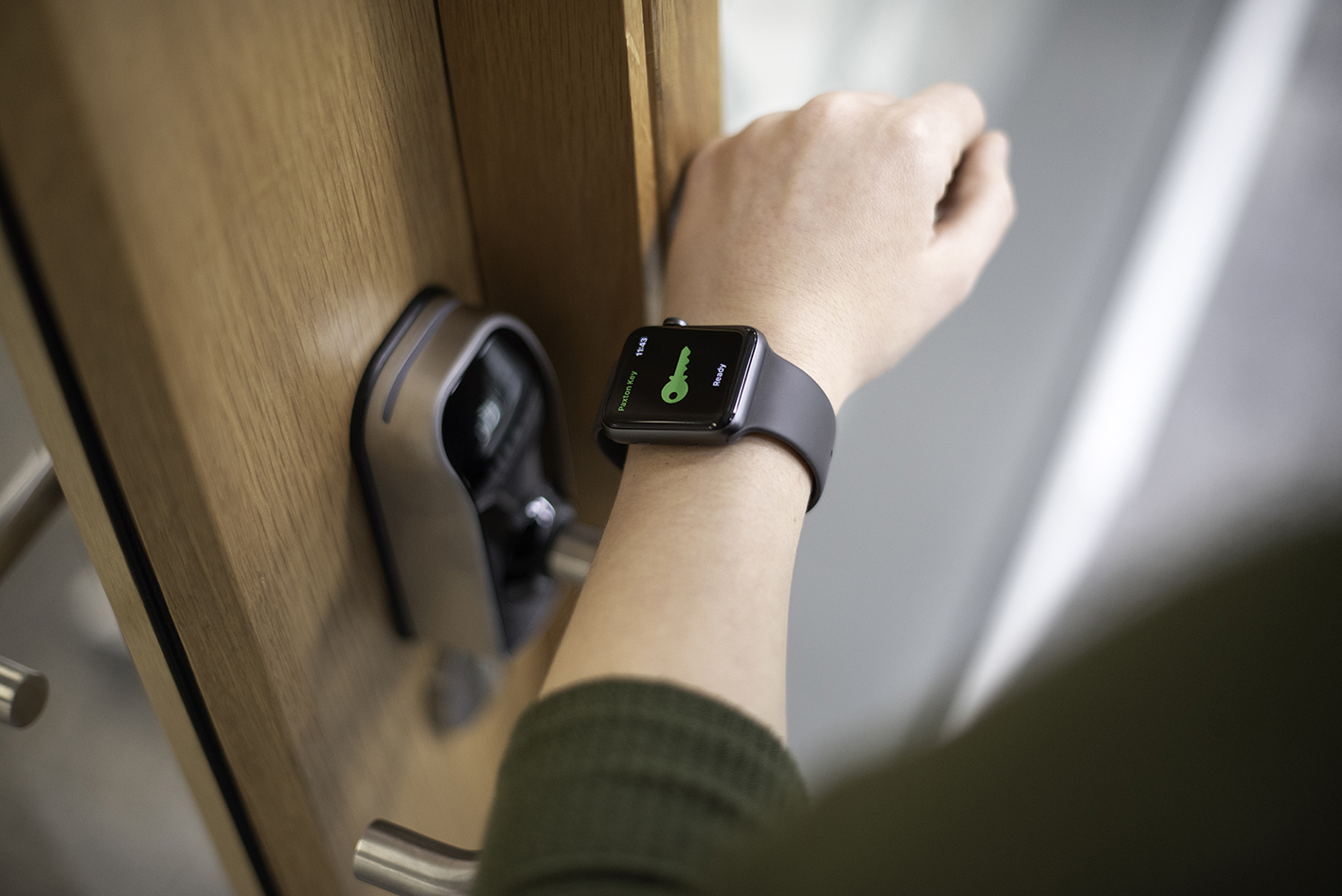 Why choose Paxton?
There are many reasons to consider Paxton, including:
Innovative, market leading products - As a market leader in the world of security, Paxton endeavours to continually evolve and innovate their products.
This means that you can be sure that your system is top of the range, integrating all the latest developments in security technology. Continually striving for better, faster and more efficient, Paxton delivers security solutions you can rely on.
A British manufacturer with a global reach - With their head office based in the seaside city of Brighton, Paxton has colleagues in 12 countries and exports to over 60 countries worldwide.
Customisable solutions to suit you - With clients in multiple sectors including commercial, leisure, residential and retail, your Paxton solution can be tailored to meet your requirements for your home or business.
So whatever your primary concern, we'll be able to deliver a Paxton product to directly suit your building and address your needs.
High quality support - By being straightforward to work with, Paxton supports its installers and customers. The company offers free installer training, a five-year guarantee, and a simple return policy.
Award-winning solutions - With a number of accreditations and awards under their belt, Paxton has a proven track record of quality products and service as well as being a highly commended employer.
The company has been awarded the Surrey Kent Sussex 250 International Business Award and an Eastbourne Business Award, and was a finalist in both the Brighton & Hove Business Awards and British Security Awards to name a few.
Which Paxton products do we install?
The Paxton security installations we currently provide are:
Paxton Access Control Systems
Allowing you to control exactly who enters your building, a high quality access control system is vital for any establishment, particularly if you have a high volume of traffic entering and exiting the premises.
Challenging the tradition of locks and keys, Paxton access control systems can feature tokens, PIN entry numbers or both. This eliminates the risk of employees losing keys for locks that then need to be changed, saving you time, money and effort.
All too often, doors are simply left unlocked for the sake of convenience, increasing the risk of theft or unauthorised access. With the latest technology, you'll be able to set your system to lock or unlock at designated times, controlling the flow of people into your building and increasing security.
Net2 Access Control
Designed with simplicity in mind, Net2 is a networked access control system that can be administered using multiple devices and monitored from a central location.
A comprehensive solution that covers all aspects of wireless door entry, the software is intuitive and responsive to your needs; you can add one door at a time or simply control the whole of your building's access at the touch of a button.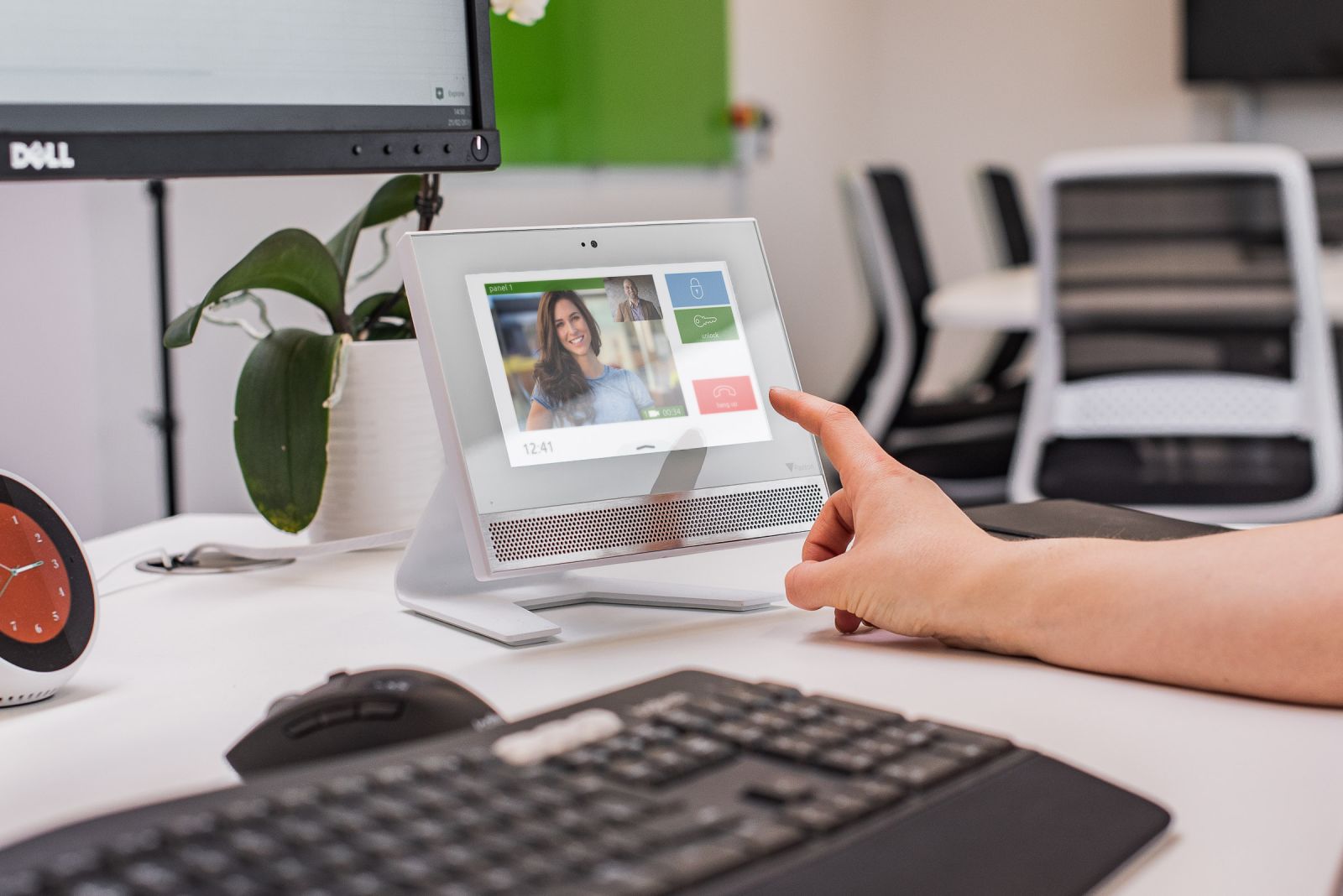 With a quick installation time, Net2 Access Control is the best in wireless security technology. Suited to any size of building, big or small, the system is fully scalable so it can grow with your company.
Paxton Door Entry Systems
Offering compatibility with the above solutions, door entry allows you to verify a visitor calling at the main entrance before granting them access to your building.
The comprehensive Paxton door entry system comprises three simple components: an external panel, door control unit and internal monitor.
These three elements work in tandem to allow you to firstly recognise a visitor, and then control and track their movements within your premises.
Door entry systems can provide a great addition to an existing access control system or be used as a standalone solution. Many clients choose to use them with other security features such as alarms, security cameras and key tokens.
Why choose Eclipse IP to install your Paxton system?
At Eclipse IP, we're proud to act as an approver installer for top of the range door entry and security solutions from Paxton. Our team is specially trained to deliver Paxton security products around Scotland and beyond, and can provide you with bespoke advice and aftercare services should you need them.
You can trust us to meet all standards and government approved regulations when installing your solution, ensuring you get the best out of your system. We boast an NSI Gold Accreditation, demonstrating that we are dedicated to meeting the industry's highest technical standards.
We are a great believer in Paxton systems, and have the expertise to walk you through the process step-by-step. We understand that with so many great solutions on the market, it can be difficult to know exactly what will meet your needs most effectively; our team is on hand to guide you according to your personal situation.
If you have any further questions about the fantastic Paxton solutions we install, don't hesitate to get in touch with us today and our friendly team will be pleased to help you.