Paxton Door Entry: Best security system on the market?
Door entry systems are a tried and tested way of enhancing security on any site, be it an office building, school, public building or a residential home. By allowing you to quickly recognize and identify visitors, door entry systems add an extra layer of security and give both staff and property owners reassurance that only authorized persons are entering the building.
As one of the leading UK security manufacturers, Paxton provides high-level door entry systems that can be installed with numerous features and integrations to heighten security levels and make life easier for whoever is managing the system on-site.
Read this short blog on Paxton door entry solutions to find out more about the incredible door entry systems that are available in today's market, all of which can be installed and configured by the trustworthy security experts at Eclipse (IP).
Door entry systems: What are they and how do they work?
A door entry system's primary purpose is to control access to and from a building or restricted zone. If a visitor wishes to gain access to your area, they will first need to press a buzzer or call button to request access. The property owner or relevant security personnel will be able to quickly recognize the visitor, either through a voice call or through video, depending on the door entry system that has been installed. They can they either grant access or keep the door locked.
The most basic example of a door entry system is a buzzer system in a multi-tenant residential area; however, door entry systems can be far more advanced than this if needed by integrating network access control, CCTV systems, touch ID or token systems.
When it comes to Paxton door entry systems, there are three main components that make up the system:
External panel
Door control unit
Internal monitor.
As a Paxton approved installer, Eclipse (IP). Is best placed to source, install and configure your new Paxton door entry system. Simply give us a call on 03455 192130 or arrange a site visit to enquire further about this service.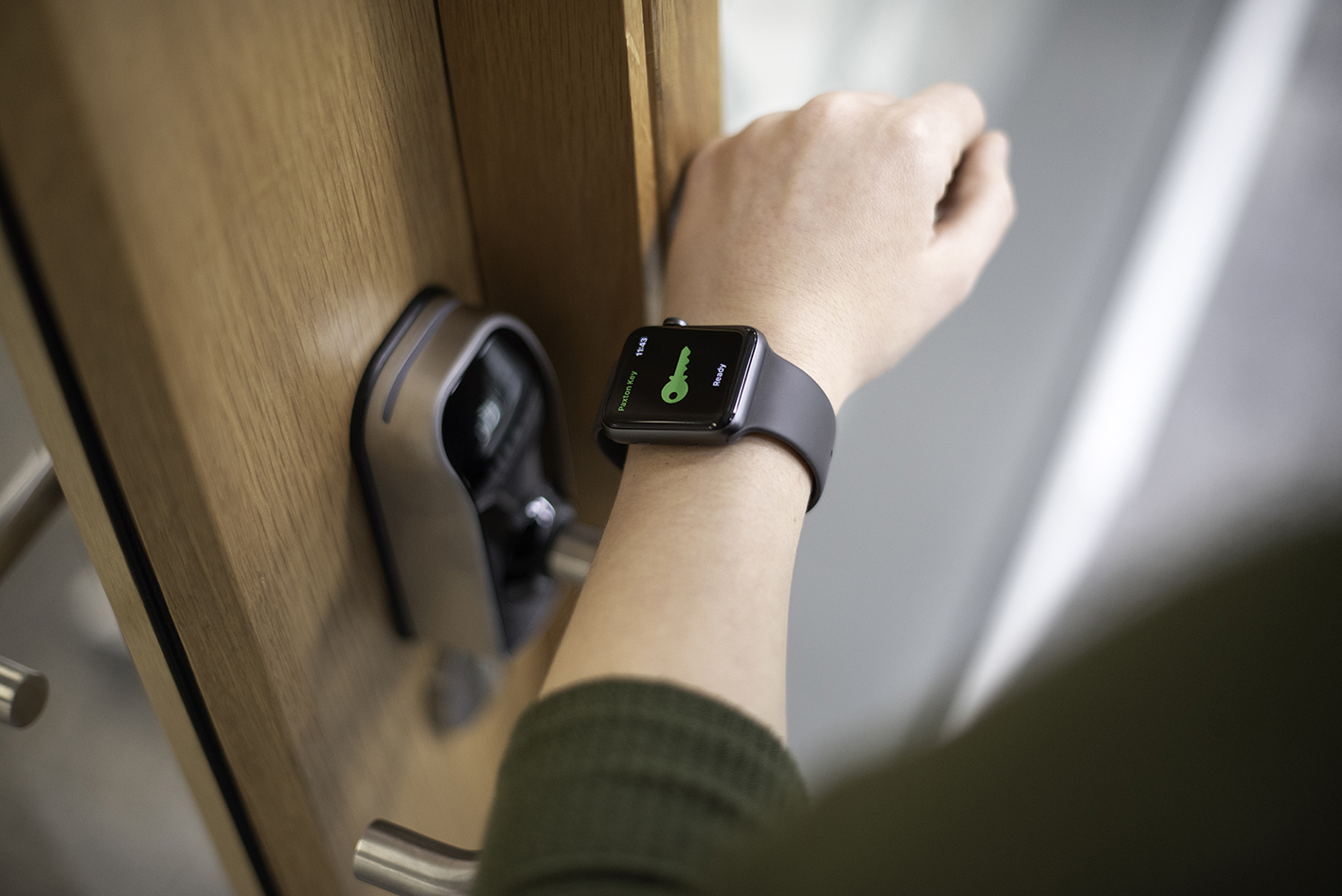 What are the benefits of Paxton door entry systems?
As mentioned, door entry systems can be as basic or advanced as you like. Many choose to combine a door entry system with an all-encompassing access control system to ensure full site security across larger zones.
When it comes to Paxton door entry systems, there are many available integrations and the capacity for scalability is unrivalled. Some of the main benefits of a Paxton door entry system are:
Increase site security
Personalisation options to tailor your system to your own needs
With SIP compatibility the door can be answered via smartphone, tablet or PC
Multiple themes and contact images available for quicker visual recognition
IP and PoE technology for easy expansion
Scale your door entry system so it's set up at multiple access points across the full site
Range of panel options, with flush, surface and rain-hood versions all available
Available integrations and upgrades to your Paxton door entry system include:
Intruder alarm integration
Add a secondary IP camera to the system for higher security sites
Entry Premium monitor available with a host of new features including free concierge management and personalisation options
Add a multi-format token system (perfect for larger sites with lots of employees)
Add a video call system which can include pan/tilt camera functionality
Video voicemail integrations so that visitors can leave a video message
Low light sensitivity camera available which is ideal for use at night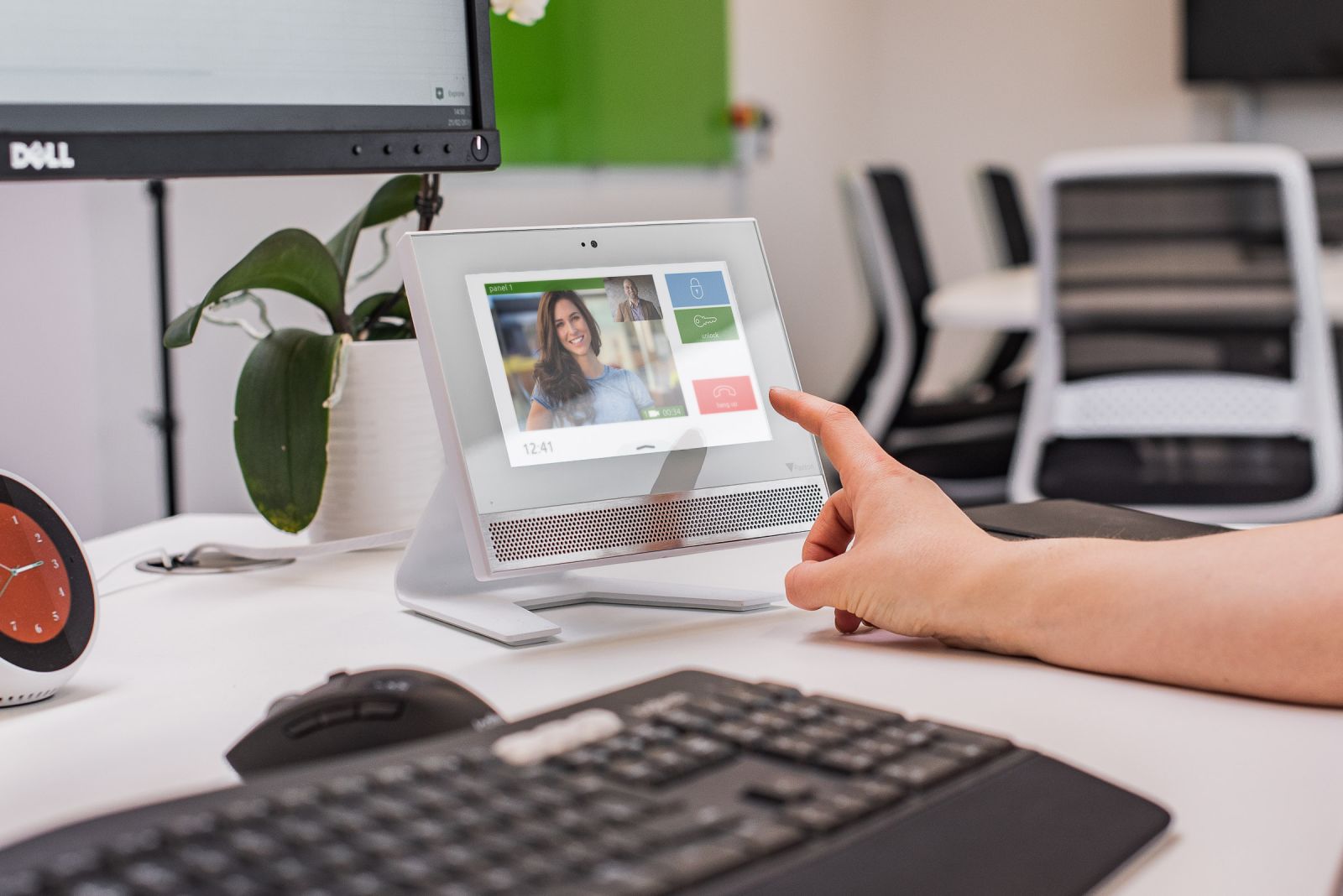 Combining door entry systems of access control
Door entry systems are often known as access control systems; however, we see access control as a more encompassing system that covers the full site security.
If you feel like a single door entry system is too basic for your needs you could easily scale the system and combine it with Paxton's advanced access control options to create a robust security system that could easily handle security for sites with 1000+ employees.
Networked access control systems allow site owners to manage multiple entry points all from one convenient location. These systems can be used in a number of ways, such as:
Keypad systems
Token systems
Video or audio entry
The benefits of a full access control system installed across a large site are:
Easily create multiple levels of security so that certain areas are restricted to high-level access, whereas other areas are available for all employees
Keep full online records of comings and goings on your site
Easily schedule specific access times and dates
Simple to make quick changes and updates should employees leave or new personnel start
With a token system you can track the movements of individual employees, leading to a better understanding of employee lateness and overall site time keeping
Integrate CCTY systems for better overall security
Manage your security systems remotely
Paxton's door entry products
There are two main product offerings from Paxton when it comes to Paxton:
Paxton's Net2 access control system is an advanced network access control system designed to make security management easier. it's been tried and tested over many years and has numerous 3rd party integrations to make the management of the system, and it's scalability, greater than most other offerings on the market. It provides a robust level seirtcuy and is perfect for larger sites with hundreds or even thousands of staff. The Net2 Software means business owners can conveniently manage access across the whole site, with multi-layered access, multi-entry points and increased scalability. Find out more about the benefits of the Paxton Net2 door entry system via our blog section.
When it comes to Paxton 10, this is a relatively new system to the market. It can utilise smart credentials, meaning the client can use their smartphone and/or watch as the secure credential rather than needing to carry an additional card or token. It can also be integrated with IP cameras to give you a greater level of security across your full site. With Paxton 10 users can combie access control and video management on one user-friendly, online interface to better manage their security, no matter how large or small the site is.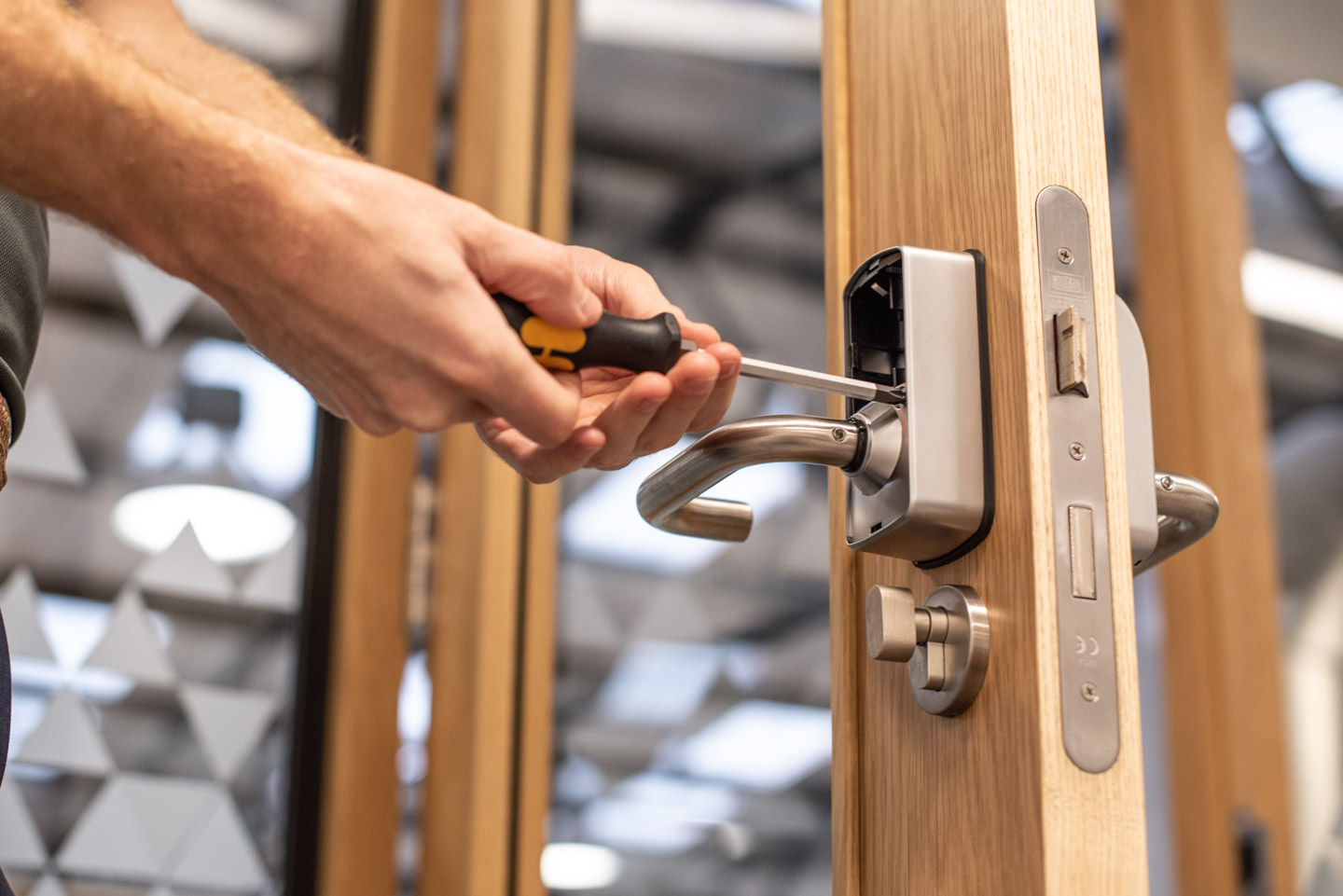 Reliable Door Entry System installers
Eclipse (IP) is an approved NSI security installer and an official Paxton installer, meaning we have the accreditations, skills and knowhow to install a wide range of advanced security products.
We are well versed in working with door entry systems, from basic buzzer access systems to advanced network access control systems. If you are looking to have a Paxton door entry system sourced, installed and set up on your site, Eclipse (IP) Ltd has the people and skills to do the job.
Simply get in touch with our friendly security team and we'll walk you through all the options to ensure you get the perfect door entry system to meet your security requirements.