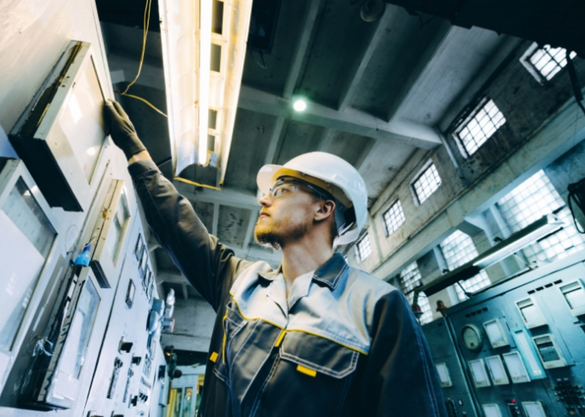 Paxton produces some of the most adaptable solutions on the market. Approximately 30,000 buildings around the world are secured with Paxton products every year. As a result, you'll find a Paxton entry system in all manner of establishments, ranging from commercial and residential to leisure and retail.
Over the past 30 years, Paxton has designed and manufactured secure solutions for a variety of premises in a number of different sectors. At Eclipse (IP) Ltd., we are thrilled to be able to assist in installing their fantastic and reliable security systems.
We're proud to be a legitimate Paxton installer in Scotland, so whatever the function of your building, you can rely on us to deliver your Paxton entry system with precision, speed and fantastic customer service.
Read on to find out about who uses Paxton security, and whether their products would suit you.
Paxton for Residential Properties
Residential properties have a variety of security and access needs, and so it is essential to choose a flexible solution. A Paxton system provides a scalable, cost-effective and convenient way to ensure that buildings are appropriately protected, while still giving residents easy access.
Straightforward key token management, video door entry and full integration with alarms and CCTV ensures that a Paxton house is the safest and most secure on the market.
Paxton also offers full access management where access can be fully controlled by the relevant person. They offer:
Door or building grouping; to ensure that token holders only have access to the relevant areas

Wireless door handles for extra administrative security
Paxton for Commercial Premises
Paxton offers commercial door entry systems to suit any business. ​​Paxton systems ensure that staff can access their individual areas with ease, while the elevated security prevents damage, theft, and misuse of assets.
High quality CCTV solutions, comprehensive reports, on-the-go management system and sophisticated door/building grouping make Paxton's commercial solutions some of the most secure available. Your door entry solution can also integrate with other systems for straightforward and central building management.
Paxton for Industrial Sites
Industrial sites have heavy footfall with a large amount of traffic coming and going, and so it's crucial that you have an effective security system in place to protect property and valuables. It's common for industrial premises to be the home of expensive and critical equipment, and ensuring it's safe is vital to completing the job.
Paxton security products allow you to:
Restrict access to specialise machinery

Manage multiple sites on a single centralised system

Combine your CCTV and access control system

Set a dual authentication process

See any visitors via video door entry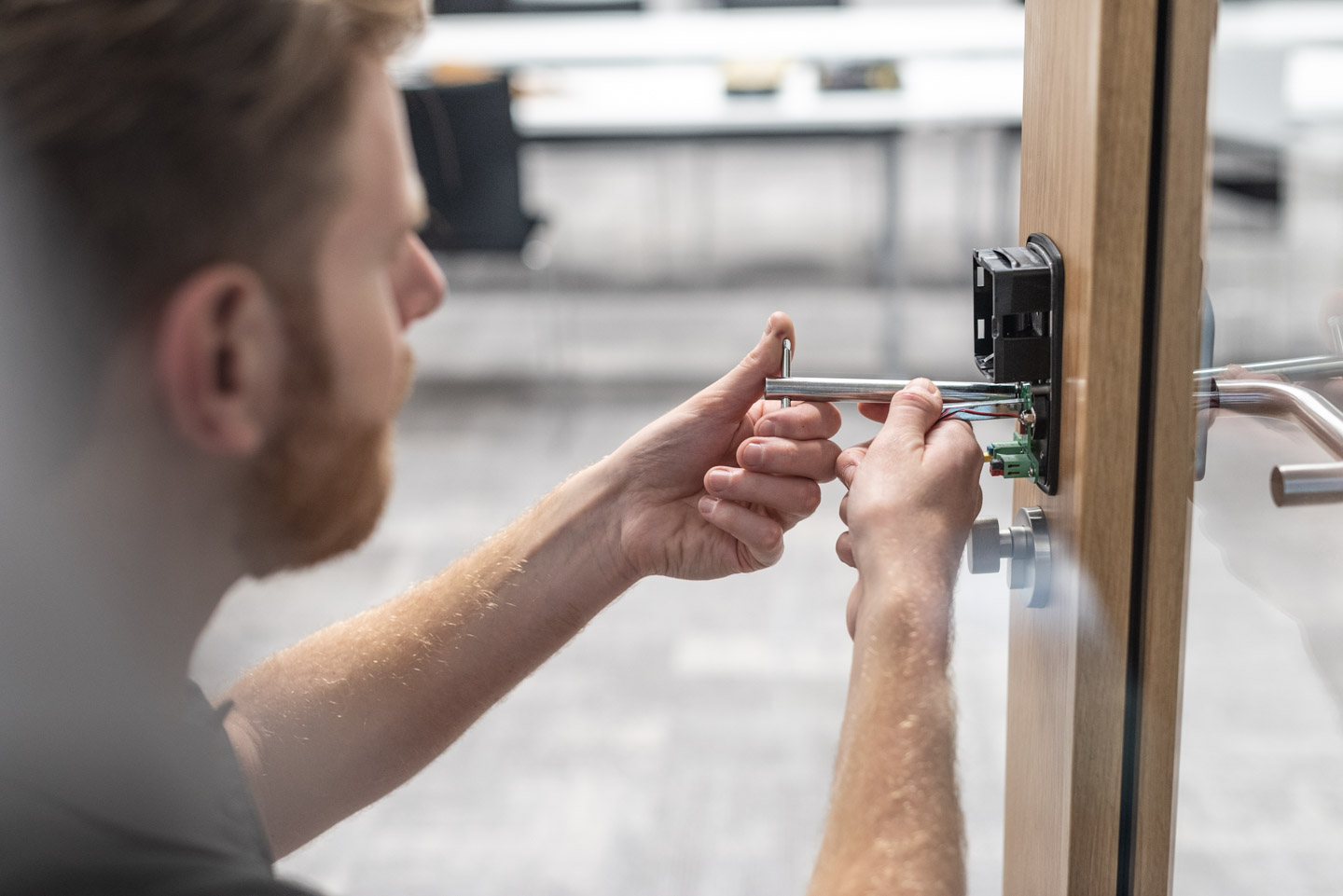 Paxton for Educational Buildings
Safeguarding children, young people and students is paramount when it comes to nursery, school or university premises. It is the responsibility of education facilities to ensure the safety of employees and students, as well as prevent theft or damage to property and equipment.
With this in mind, Paxton offers several access control solutions that prevent unauthorised personnel from entering the building, allow you to control door access at different times of the day, and provide you with the flexibility to manage an ever-changing environment with a high volume of traffic.
Paxton for Leisure Premises
Housing a lot of expensive equipment, leisure facilities such as gyms or swimming pools must have a secure and efficient system in place.
Paxton security solutions allow you to control access to the site, so that employees, members and paying customers can gain access while those unauthorised visitors can't. This could be via a pin code or a token that interacts with membership systems.
Paxton also endeavours to improve energy efficiency with motion sensor controls, and automatic power down for lights, equipment and air conditioning units when the premises is empty.
Paxton for Retail
Often, a flexible solution is needed for shops and stores because their requirements, sizes and functions can vary greatly. In addition to protecting stock, equipment, and people, Paxton products offer an efficient way to manage building access.
We offer:
Access that can be controlled throughout the building, with designated public and staff areas

Solutions that ensure the protection of stock, assets and data

Doors that lock automatically during closing time
Paxton for Healthcare
Healthcare buildings come in all shapes and sizes, and need to offer a safe environment for both their employees, visitors and patients using their facilities. Paxton security solutions offer a range of systems that will protect patients and equipment.
Some establishments, such as hospitals, will have many sensitive areas such as operating theatres or pharmacies. Paxton systems give you the peace of mind that all restricted areas will remain secure.
Additionally, healthcare facilities have numerous assets, including equipment and data, that need to be protected from misuse, theft or damage.
Paxton for Public Sector
Set up for use by the public, such as libraries and government agencies, public sector buildings are varied in their use and as a result have a vast range of requirements.
Paxton's user-friendly solutions offer a scalable and adaptable security system which allows users the flexibility to open up public areas of a building whilst restricting areas which are only available for employees.
They can help shepard visitors through the building and offer a smooth and integrated experience at your fingertips. Much of our Paxton systems for public sector buildings feature automated door locking and opening to ensure authorised access.
Paxton for Travel Industry
Serving airports, harbours and railway stations, Paxton is equipped to meet the huge range of requirements of the transport sector.
Paxton products allow you to manage access in and around all sites whilst ensuring the safety of employees, customers and assets.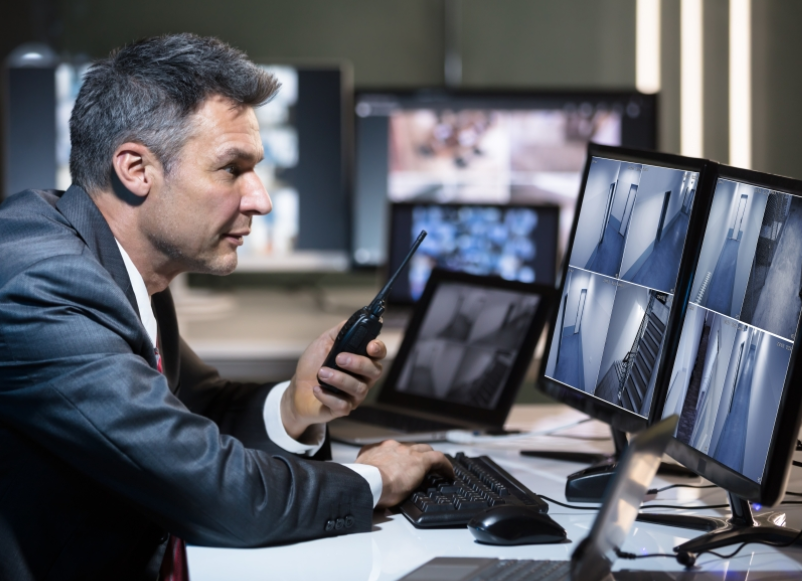 Our systems allow you to:
Implement varied user-friendly solutions to support a range of needs

Restrict access to sensitive restricted areas

Centrally manage multiple sites
Contact us today
For more information on our fantastic Paxton security solutions, please get in touch with the installer team at Eclipse (IP) Ltd. today.
Our team comes equipped with expert knowledge of all Paxton products, and can deliver you the right solution quickly and efficiently. Our unrivalled Paxton installation service is highly regarded throughout the sector, and will get you up and running in no time at all.