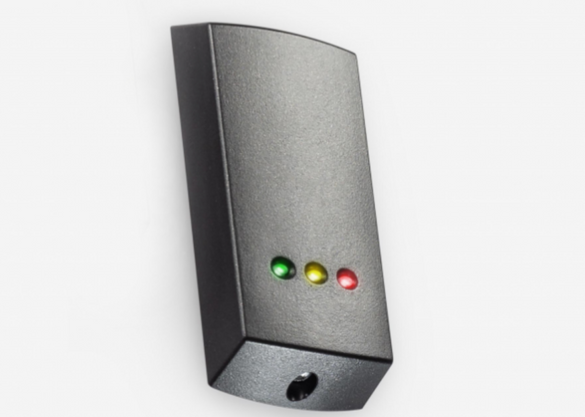 Looking for a simple, secure and efficient solution for controlling access to your site or building?
Paxton Switch2 is an access control system that allows you comprehensive and flexible authority over who is allowed into your building. Suited to both residential and commercial premises, the easy fob system makes fumbling for your keys a thing of the past, as well as dealing with expensive locksmiths.
With the Paxton Switch 2 system, you'll be able to customise who is allowed in your building and when, and there is no need for a PC to run it; the Switch2 system is entirely standalone.
Read on to find out more about why you should choose a Paxton Switch 2 system from Eclipse (IP) Ltd.
Access made simple
The Paxton Switch2 system uses key fobs at its entry points, and for good reason. These small wireless devices are scanned at the door to allow access. Unlike traditional keys, this makes it easier for the person who controls the building to keep abreast of who is entering and leaving the premises.
The Paxton Switch 2 fobs allow all authorised personnel or inhabitants of the building to enter quickly with minimal fuss. No longer will you be required to search for your keys, or get a new key cut or the locks changed should someone lose or have their keys stolen.
In this eventuality, some simple programming can prevent the lost Paxton Switch 2 fob from allowing access to the premises.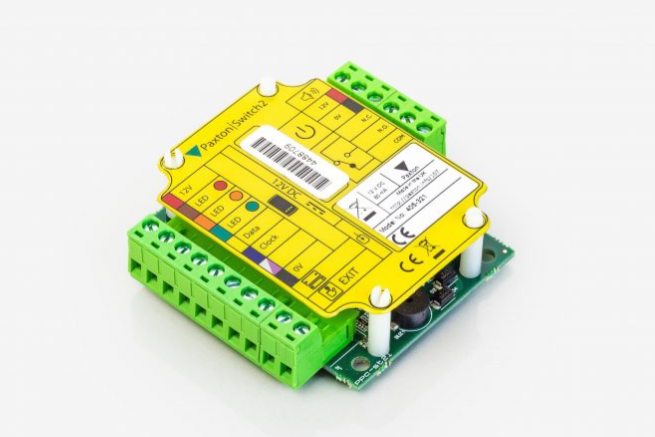 Increase security
Naturally, a fully integrated digitised system is much more secure than traditional locks and keys.
A metal key won't communicate with the building, whereas using an automated system sends data to the rest of the premises. This means that your door entry system can interact with cameras, alarms, and other security features to make the full system more comprehensive.
Furthermore, a Switch 2 key token is much harder to duplicate than a traditional key, making unauthorised entry far less likely than in other buildings. It also eliminates the threat of lock picking, as an automated system cannot be manipulated in this way.
Customise for your building
Ideal for small to medium premises, you won't have to install your Paxton system on every door in your building, just the ones that need it. This could be the front door of course, but also entry points to offices, dangerous areas or staff rooms.
The system allows you to manage different access permissions, meaning you can customise where each token allows access. For example, if you are running a business, a token might allow employees to enter the staff room, but not to the manager's office.
Therefore, you might give your managers an "access all areas" token, whereas your retail team will have a token that permits limited access through the building.
Additionally, you can customise when the tokens will allow access. If there is no reason for an employee to be in the building after 6pm, you can deactivate that entry point at that time for them, ensuring your security is tight no matter what time it is.
Peace of mind
Security features are great, but you really can't put a price on peace of mind.
If you are the owner of a building, it's partially down to you to keep the people working or living within that building safe. Choosing a Paxton system allows you to eliminate the anxiety or worry that your premises could be compromised by unauthorised access.
The Switch2 system offers a comprehensive security solution, so you can rest easy knowing that your assets, belongings and those populating your building are safe.
Easy to install and manage
With Switch2, it's easy to program, customise and manage your system. Unlike more complicated solutions, Switch2 is entirely standalone, which means you won't need a PC network to control access; the system consists of just a control unit and reader.
This makes Switch2 a perfect system for smaller sites that don't need the extra functionality of a networked solution, which can be more expensive and complicated to install.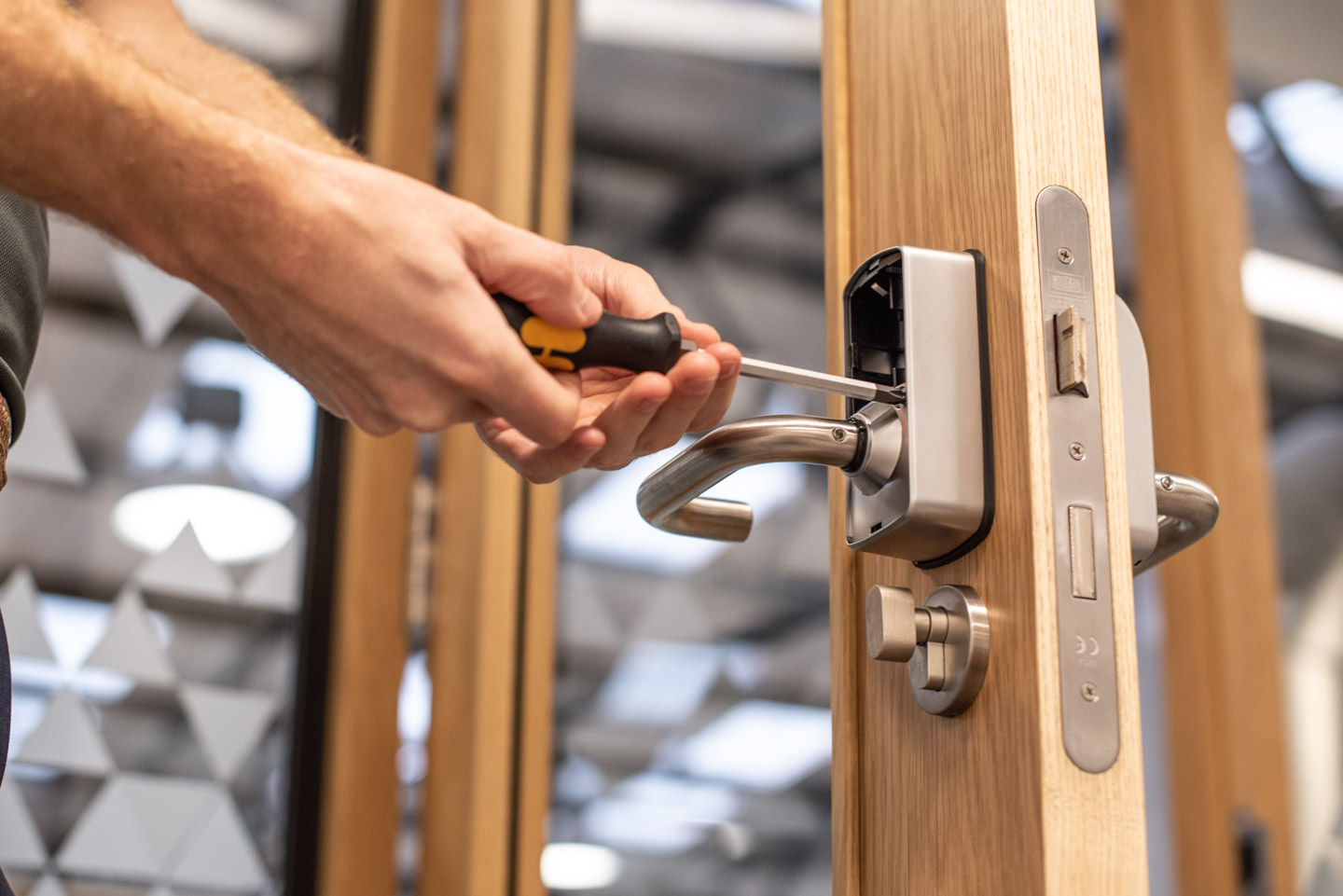 Fully scalable
As your business or premises grows, so should your security system. New tokens are easily programmed and distributed in seconds using an enrollment card. Even visitors can be presented with temporary keys to make entering and exiting the building easier.
As previously stated, you won't need to install your system on every door; however, if you change your mind and want to expand your security, just give us a call as this is easily done.
Cost efficient
A Paxton Switch2 system is cheaper than the networked solutions on the market. As it comprises just 2 external components, you won't have to undergo an intrusive installation process that takes time and money to complete. Instead, you'll only pay for the initial installation which will take very little time.
The system is incredibly easy to maintain, and overall your costs will be lower than using locksmiths to cut and replace keys or change locks over a long period.
Choosing a supply and secuirty installation service
Our team has installed hundreds of Paxton solutions over the years, and we are confident we can deliver the highest quality service to you, regardless of the size or scale of your premises.
We are a one-stop-shop for all your security installtion needs, taking care of the process from start to finish. From the supply, to the installation, to the aftercare and maintenance, you can count on our team to be there whenever you need us.
We only choose to work with the best in security providers, which is why we have consistently chosen to work with Paxton. By partnering with organisations we trust, we ensure that we're delivering the highest quality products available on today's market, all of which are utilising the most cutting edge technology.
At Eclipse (IP) Ltd. we're NSI Gold Accredited, which illustrates our commitment to maintaining the highest technical standards and dedication to continually improving our service with an ISO 9001 Quality Management System. All health and safety regulations are followed to the letter to ensure a quick, safe and high quality installation.
Contact us today
If you're interested in our paxton supply and install service, get in touch via our website today, or give us a call on 03455 192130 and one of our friendly team members can help you.
We look forward to working with you soon.