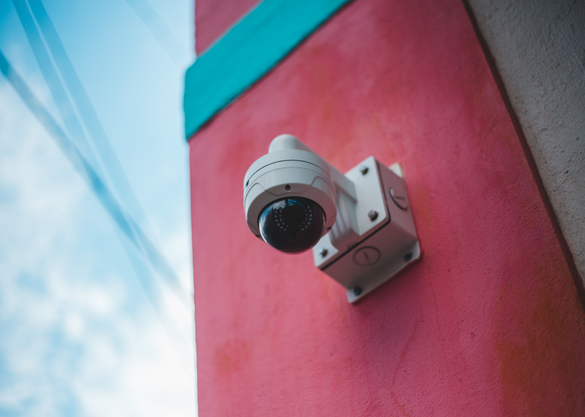 Security cameras are an attractive addition for all types of properties. Domestic, commercial and industrial properties throughout the country benefit from the installation of security cameras as they add an extra layer of protection to the property and give property owners peace of mind that their home or work is properly secured and monitored.
Despite the popularity of CCTV surveillance in the UK, many property owners are still left unsure over the question of, "who can install security cameras?"
To help our readers gain a better understanding of the installation of security cameras, Eclipse (IP) has put together this informative article answering common questions about security camera installation.


Who can install security cameras?
When it comes to installing a security system in your home, there are three main options to choose from, these being:
Let's break down the pros and cons of each option in more detail.

Installing security cameras by yourself
Choosing to install your own security system on your property can be a rather daunting task. Although it is certainly possible for skilled DIY experts and those with electrical experience, installing a security camera system is no simple job.
You will first need to purchase the security cameras that you plan to install and use a variety of tools, such as drills and screw drivers, to place the cameras in their chosen location. You will also have to work with electrical wires, which can be troublesome.
The advantages of installing a security system yourself are:
Save money
No strangers in your home or property
Work to your own schedule
The disadvantages of installing security cameras yourself are:
Work may not be completed to the high standard offered by professional security installers
If anything goes wrong, you will be responsible for fixing it
Can be a troublesome and lengthy process
It will require you to stand on a ladder for a significant length of time
Risk of electric shock and other potential injuries
Our top tip for installing a security system by yourself is don't do it if you don't feel confident. This will only lead to a shabby job and potential harmful injuries. We only recommend installing security cameras by yourself if you are confident working on a ladder and with tools, skilled with electrical work and have know-how in the installation process.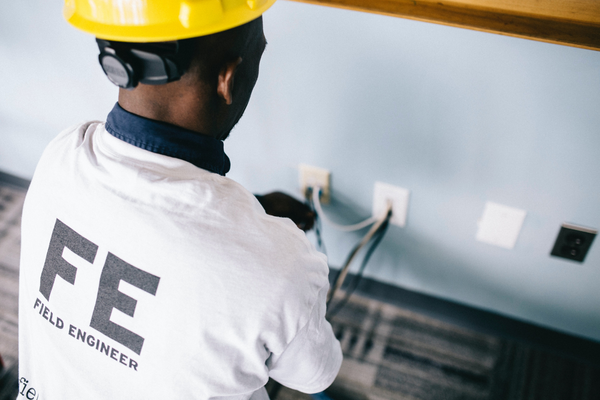 Hiring a handyman for security camera installation
The second option for security installation is to hire a handyman to install the security system on your behalf. This option will save you some cash but still leaves a lot to be desired.
The pros of hiring a handyman for security camera installation are:
No need to spend time installing the security cameras yourself
Safer than self-installation
Handymen tend to have the skills needed for this type of job
However, hiring a handyman can still be risky and there's no way to tell if the handyman you hire will have the proper know-how and electrical skills needed for the job. Some cons of this security camera installation option are:
High costs for a non-professional job
No service guarantee if problems occur later down the road
The handyman may not be experienced in the installation of security systems
Non-licensed work
No guarantee of a clean, high-quality installation

Hiring a professional security installer
The best option for security installation for your home or commercial property is to hire a professional security installer.
By hiring a licensed professional, home owners have peace of mind that they're getting a high-quality installation that will work seamlessly. The overall advantages of hiring a professional security installer are:
High-quality installation done to your exact requirements
Service warranty in case anything goes wrong post-installation
Your security cameras can be purchased as a package deal with the installation
An experienced, accredited installer to do the job for you
Less stress and greater peace of mind that the job will be done to a high standard.
Optional extra features such as smart CCTV systems, mobile compatibility and much more!
The only con of hiring a professional security installer is that it is the most expensive option of the three discussed. However, the better standard of service in addition to the service guarantee and warranty makes the extra cost more than worth it.

Why install security cameras?
Installing security cameras and a bespoke CCTV system comes with a lot of advantages for the property owner.
Whether the installation of your new security system is for your home, your commercial property or even an industrial property, security cameras add a protective layer of security to any site that wards of criminals and ensures higher levels of security in and around your site.
Advantages of professional security camera installation include:
Strong deterrent against theft, burglary or home invasion

Have evidence of any crime that does take place in or around your property
Conveniently stream live CCTV footage from your tablet or mobile even when out and about

Have your CCTV system installed with night vision to ensure nothing is missed during the dark hours when crimes are most likely to be committed

Benefit from a remote monitoring station, perfect for large scale commercial or industrial properties

Protect your car, driveway and garden with secure monitoring

Option of panic buttons and call lines to ensure fast police action of required

Add a secure door entry system to complement your security system
As a professional security installer, Eclipse (IP) can offer all of the above (and more) to give you the exact security solution you need for your particular property.
Call our team today on 03455 192130 to find out more.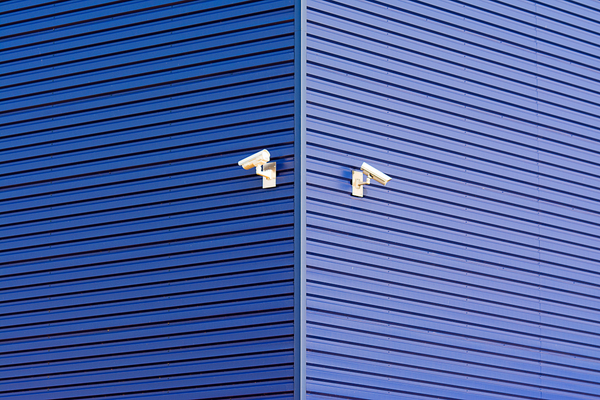 Where should security cameras be installed?
Security cameras should be installed in high-up positions to give the best vantage point possible for monitoring the site.
Of course, the exact location of the security camera installation will vary slightly from property to property, but in general security cameras should be placed in strategic positions so that the whole of the site is covered and blind spots are limited to absolute minimum.
The most important places to cover for a domestic property would be:
The entrance to the garden

The front door of the property

The back door of the property

The garage or driveway

Any side doors or large, ground floor windows

As much as the garden as is possible

The site entrance (for commercial or industrial properties)
The number of cameras needed will depend on the size of the site. Our security experts will be happy to give you their honest advice after the initial site visit. You can then work with your security camera installer to decide on the exact positioning and number of cameras needed to sufficiently cover your site.

How much is it to install security cameras?
Security systems can range drastically in price depending on the type of security cameras you have installed, the number of security cameras, the security camera installer and the optional extras that you choose for your bespoke security system.
To get a free, no-obligation quote please speak to the security team at Eclipse IP today.
Alternatively, you could choose to organise a site visit to have a detailed security assessment done for your premises, giving you a more accurate idea of what you need and how much it will cost to properly secure your site.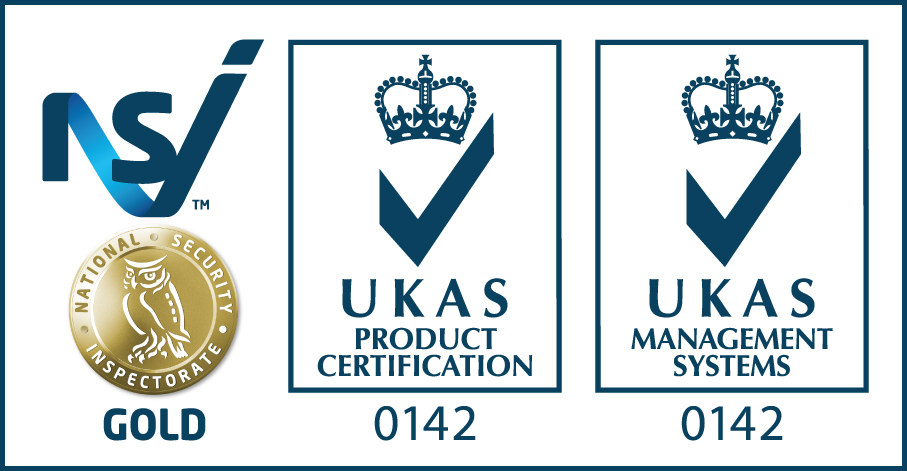 Get help from professional security cameras installers
If you would like to add an extra layer or protective security to your home, commercial site or industrial property, then installing high-quality security cameras could be the perfect option for you.
As professional, NSI Accrredited security installers, Eclipse (IP) can source world-leading security technology and install it on your site to match your exact needs and requirements.
We partner with leading security manufacturers, such as Paxton & Honeywell to give our clients the very best when it comes to security solutions.
Please don't hesitate to reach out to the security team at Eclipse (IP) today to find out more about our professional security camera installation service.