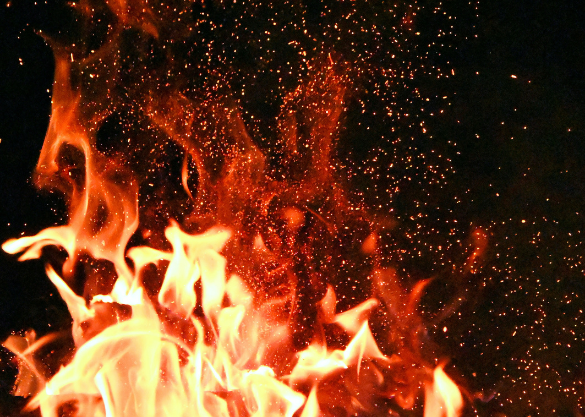 A proper and robust fire suppression system is essential in any commercial building or workplace. Without one, your property could be at serious risk of a fire outbreak.
Properly installed fire suppression systems will stop a fire in its tracks before it has a chance to spread. By thinking ahead and acting smartly, you can prevent irreversible damage to your property and protect human life.
To help employers and property owners manage fire safety effectively, and to give readers an accurate assessment of what fire suppression systems are, Eclipse (IP) has put together this helpful article on fire suppression systems and the best methods of fire control.
How does a fire suppression system work?
A fire suppression system is designed to detect a fire outbreak as quickly as possible and provide a level of support to suppress the fire, either by sounding an alert or releasing a substance to help extinguish the fire (or both together).
The way most fire suppression systems work is by:
Detecting smoke or heat through sensitive alarms and built-in components
Triggering a fire alarm to alert the building that a fire is present
Releasing substances such as water, foam or chemicals extinguishers to suppress and deescalate the fire
Triggering an alarm to the fire services
Operating until turned off
Please note that fire suppression systems can work in different ways depending on the type of system that is being used. It is possible that a fire protection system will need a manual trigger to release the external extinguishing substances, although this is becoming more and more uncommon (and is advised against by fire safety experts).
When purchasing and installing your fire suppression system, it's a good idea to check whether it has an automatic or manual release of fire-extinguishing substances.
If you're unsure of what type of fire suppression system would suit your property best, Eclipse (IP) can perform a complete fire risk assessment and make sure every aspect of fire control is in order on your property.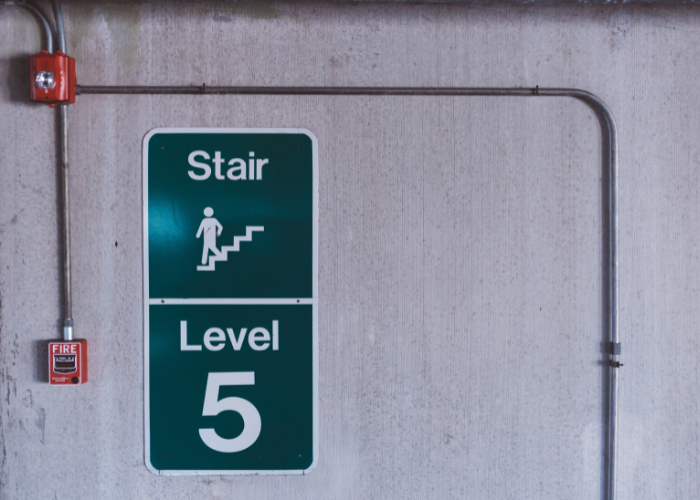 What are the different types of fire suppression systems?
Fire suppression systems can come in different forms and release different types of extinguishing substances. Depending on what the building is used for (office, restaurant, factory etc.) different types of fire suppression systems will be recommended for optimal fire control.
The 5 main types of fire suppression are:
Water-base Fire Suppression Systems
A basic sprinkler system that you'll often find in offices or public spaces such as shops, cafes or restaurants. Cheap and effective, sprinkler systems have been a staple in fire suppression for years, however, with the increased use of electronics and technology in the workplace, sprinkler systems have become less desirable due to the damage they can cause to electrics.
Pressurised Gas Suppression Systems
Pressurised gas systems use a combination of liquid mixed with nitrogen which releases into the air once a fire is detected. The gas has a chemical reaction when it comes into contact with flames, putting the fire out effectively whilst not causing an oxygen reduction in the room (meaning it's safe for firefighters to enter).
Chemical Foam Suppression Systems
Chemical foam systems are designed to prevent fires in high-risk areas such as commercial and industrial kitchens. They cause minor damage to the kitchen machinery whilst putting out any fire quickly and effectively. They've been praised for how easy they are to use, however they are on the higher end of the scale when it comes to cost.
Pneumatic Heat Detection Tube
Heat Detection tubes are similar to fire extinguishers, but rather than being manually operated they release foam automatically if the heat sensor is triggered. By strategically placing them in high-risk areas, pneumatic heat detection tubes can help prevent a fire from spreading further. The downside to this type of fire suppression system is that it will only be able to deal with small-sized fires.
A foam deluge system works through the use of sprinklers, but instead of dispensing water, the suppression system releases water mixed with foam, the same substance that comes from a manual fire extinguisher.
These systems are used when water systems are ineffective, such as with oil tanks or storage, transformers or on other oil-based worksites. Generally, foam deluge is best used in outdoor areas, but it does leave a large mess that needs to be cleaned. Far better than a destructive fire, though!
For more info on which industries use which fire suppression systems, CLM Fireproofing has a helpful guide on fire suppression systems.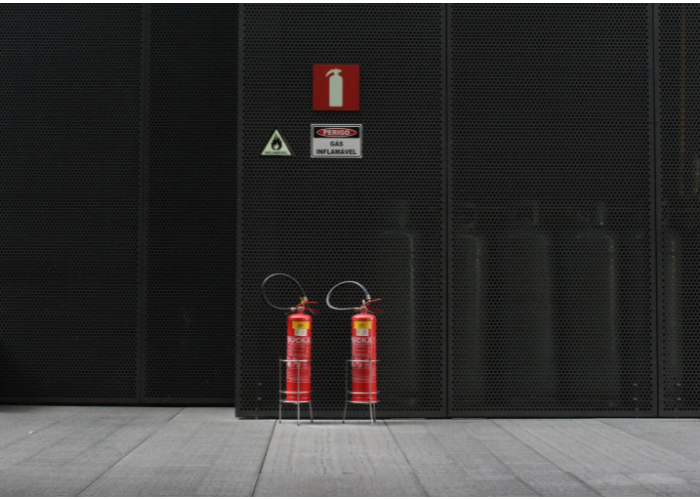 What are the benefits of fire suppression?
The benefits of a fire suppression system are clear. They help prevent the spread of fire and will alert any individuals in the compromised area that there is an immediate threat of fire. Without one, you leave yourself, your employees and your property at serious risk of damage.
The main benefits of fire suppression systems are:
Reduce the risk of death
Helps save lives
Protect your property from serious damage
Heighten the value of your property
Bring down insurance costs
Eclipse (IP): The best fire suppression solution
Eclipse (IP) are experts in fire safety, fire control and fire management. Our expert team has installed countless fire suppression systems in all types of properties around Scotland and the UK.
Whether you are looking for a robust fire alarm system, emergency lighting or a complete fire suppression system, Eclipse (IP) can confidently handle your fire safety needs.
Get in contact with Eclipse (IP) today to ensure your property has adequate fire control measures in place.